Sotheby's to sell late owner's $500m art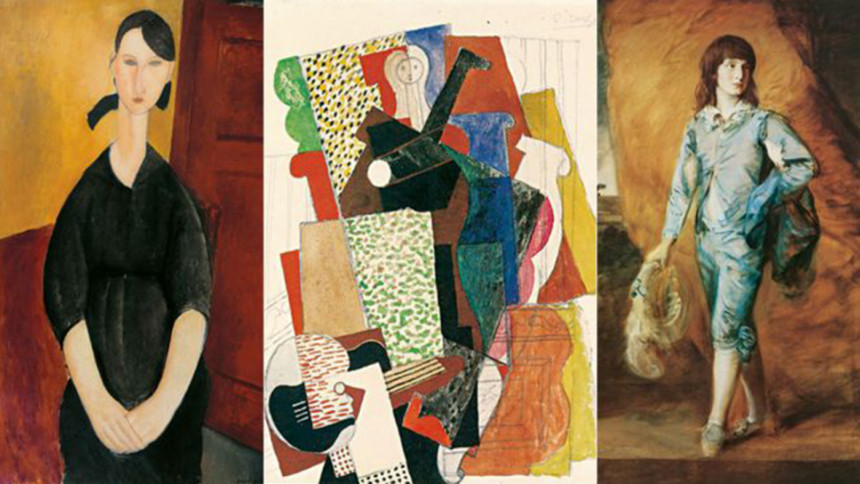 Works by Modigliani, Picasso and Thomas Gainsborough, owned by the former owner of Sotheby's, are to be sold by the auction house later this year.
A Alfred Taubman's collection comprises more than 500 works and is valued at more than $500m (£328m).
Taubman, who died in April aged 91, was a billionaire real estate developer who bought the UK auction house in 1983.
He revived the company's fortunes but was later jailed for conspiring to fix commissions on art sales.
"Stunning" works by Jasper Johns, Willem de Kooning and Jackson Pollock will also go under the hammer at a series of sales this autumn.
Born in Michigan during the Great Depression, Taubman was a noted philanthropist whose name now adorns numerous university institutions.
To many, though, he will be remembered as the man who embroiled Sotheby's in a scandal that rocked the art world.
Taubman was accused of conspiring with his counterpart at rival auction house Christie's to cheat customers out of some $400m (£262.7m) in the 1990s.
The businessman claimed to have had no knowledge of the fraud but was found guilty in 2001 and spent 10 months in jail.
Announcing the sales, to be held in New York in November and January, Sotheby's said Taubman's was "the most valuable private collection ever offered at auction".
Proceeds from the sale will go towards the late businessman's foundation and settling tax obligations relating to his estate.