Having a great time with my family in Canada: Babita
Farida Akhter Babita is one of the most prominent actors of the Bangladeshi film industry. The noted artiste gained international stardom with Satyajit Ray's "Ashani Sanket".
Babita, who is currently out of Dhaka, opened up to The Daily Star about her pairing with Farooque and her wonderful time with her son in Canada, among other things.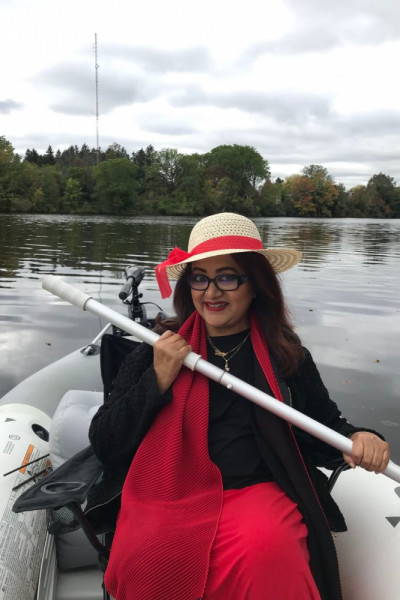 The National Film Award-winning actress has delivered numerous hits, such as "Noyonmoni", "Layli Mojnu", and "Alor Michil", among others.
"People have a strong affection towards movies of the golden era. Those classics have a special place in their hearts," mention the actress. Her iconic songs 'Lalyli Tomar Eshechi Firiya' from "Layli Mojnu" and "Ey Prothibir Pore" from the movie "Alor Michil" are still popular among audiences. "The lyrics and melodies of yesteryear songs have a certain charm and warmth. It feels great to know that people still love those songs," she says.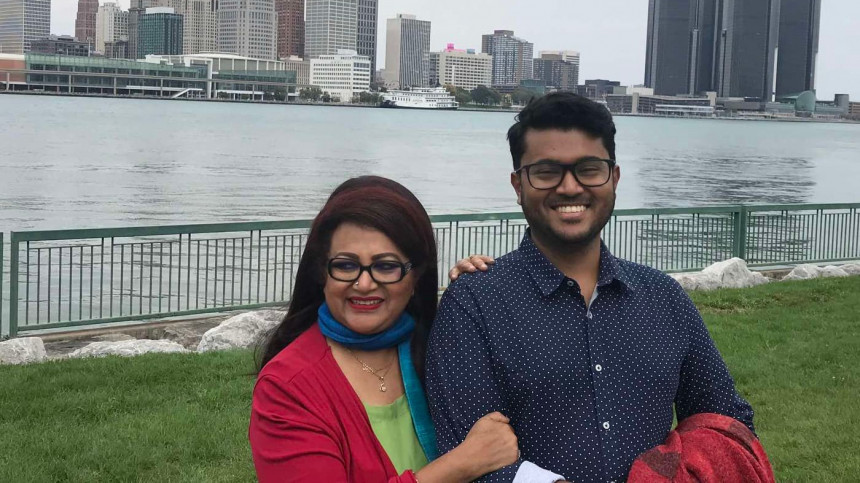 The popular actress acted with Farooque in the super hit movie "Noyonmoni". The song "Chul doyro nah khopa" from the movie is still a fan-favourite. "I have delivered one of my greatest performances in "Noyonmoni" and I really hope that Farooque gets well soon and comes back to us quickly," adds the actress.  The veteran artiste has been abroad for some time, visiting her brothers Iqbal Islam Shopon and Ferdous Islam Liton in USA and her son Anik in Canada. "During the pandemic, I was really worried about my son and I really wanted to be with him badly. When the situation improved, I came back to him and I am really enjoying my time with him," mentions the actress.
"Together we roam around beautiful places in Canada. I went fishing with him. There is a beautiful river near his house where we caught a big fish. The time that I spend with him is truly priceless," adds the actress. Currently, she is staying at her brother's house in the USA.
"I am enjoying a great deal with my brother here. There is a Bangladeshi farm where you can find deshi chicken, duck, and mutton among other things. I have brought a lot of groceries from there and cooked for the family," states the actress. Babita plans on staying in the USA for ten to twelve days, before heading to Canada.
She was saddened to hear about the sudden demise of her Moyna pakhi, her pet bird,  at her residence in Dhaka.  "I broke down after hearing about her death. She has been living with me for eight years and I was really close with her. She could say Anik and even used to call me Popi Apa in the morning, "adds the actress.