Dhaka Art Summit 2020 concludes today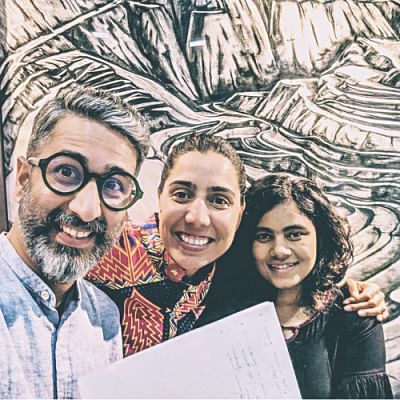 The Dhaka Art Summit: Seismic Movements (DAS 2020), organised by Samdani Art Foundation (SAF) in association with the Ministry of Cultural Affairs and Bangladesh Shilpakala Academy (BSA), concludes today at the National Art Gallery, BSA.
Envisioned by Rajeeb and Nadia Samdani, the co-founders of SAF, along with Diana Campbell Betancourt, the Chief Curator of DAS 2020, this year's summit provided art lovers with a rare opportunity to experience different forms of art from all around the world under one roof.
The open-for-all event convenes a critical mass of artists, curators, scholars and thinkers invoking its audience to reconsider histories, movements, borders and fault lines through the lenses of art. More than 500 artists, sculptors, curators, critics, collectors, architects and art professionals from over 44 different countries participated in this grand fiesta of modern and contemporary art. Forged through alliances across Africa, Australia, South and Southeast Asia, and also extending into Europe and the US, the extravagant event also featured thought-proving performance arts, videos, panel discussions, symposia, puppet shows and more.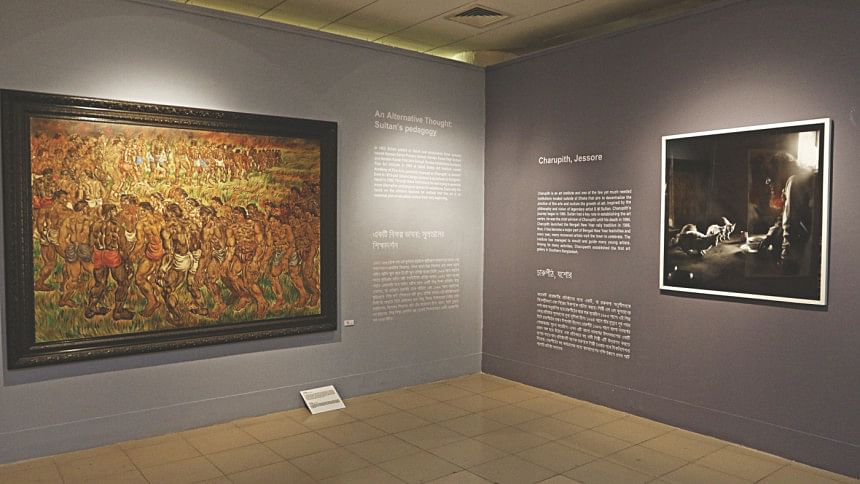 "It has been incredible to witness how DAS and its collaborators have grown over the past years," asserts Nadia Samdani, the Director of DAS. "Our strive to empower artists and collectives from Bangladesh and South Asia, and being able to represent them internationally, is more of a privilege for us all."
An immersive installation by Adrián Villar Rojas, shedding light on geology through the millennia and made of 400-million-year-old ammonite and orthoceras fossils, welcomed art lovers at the event. Featuring these ancient fossils of extinct species from the super-ocean Panthalassa, this exquisite installation narrates a tale that goes beyond all timelines.
 "Inspired by the geological reading of the word 'summit' as the top of a mountain, DAS 2020 considers the various ruptures that have realigned and continue to shift the face of our moving planet. Seismic movements do not adhere to statist or nationalist frameworks. They join and split apart tectonics of multiple scales and layers," shares Diana Campbell Betancourt, Chief Curator of DAS 2020. "We are interested in what will happen through the movement of ideas from inside the BSA to outside in real life, and this is why the exhibition design of DAS 2020 keeps a porous barrier between the inside and the outside of the venue."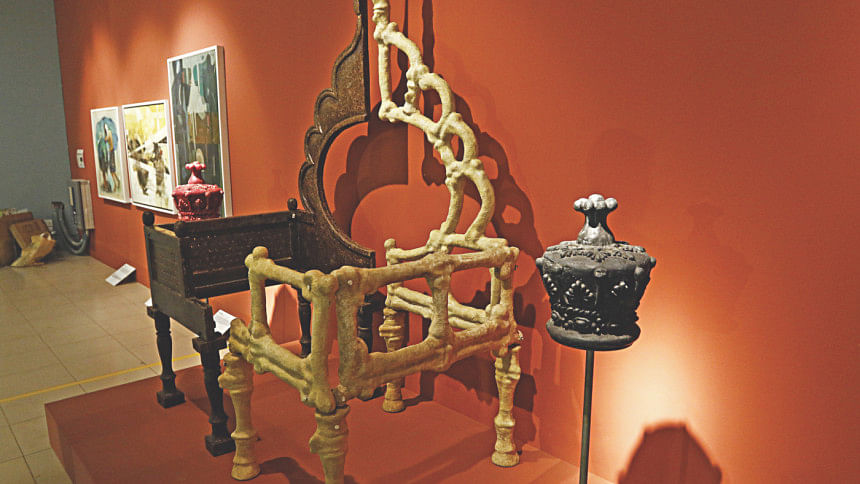 32 independent international and local curators from MOMA, Center Pompidou and Parasite, under the expert supervision of DAS's chief curator Diana Campbell Betancourt, presented a many thematic shows, alongside the unique exhibition, Lighting The Fire of Freedom: Bangabandhu Sheikh Mujibur Rahman, organised as a tribute to the Father of the Nation, marking his birth centenary. The marvelous exhibition, curated by Ruxmini Reckvana Q Choudhury, Assistant Curator of SAF, is enlightening. 
The Collective Body, an exhibition co-curated by Diana Campbell Betancourt and Kathryn Weir, crystallises concerns pertinent to collaborative practice in Bangladesh, drawing parallels and creating unprecedented exchange with other collective movements emerging across Asia, Africa, Central and South America, and Oceania.
On Muzharul Islam: Surfacing Intention, a group exhibition of primarily commissioned works by seventeen artists responding to the built and unbuilt legacy of the groundbreaking Bangladeshi architect Muzharul Islam (1923-2012), is co-curated by Diana Campbell Betancourt with Sean Anderson, Associate Curator, Department of Architecture and Design, The Museum of Modern Art, and Nurur Khan, Director, Muzharul Islam Archive, showed the interplay and occasional confrontation inherent among architectural spaces within an emergent nation-state.
Roots, curated by Dhaka based artist and educator Bishwajit Goswami, examined the transfer of knowledge by art educators who have played a significant role in building Bangladesh's art history. The Bangladeshi curators, in particular, did a commendable job in curating their brilliant exhibitions at the summit.