Color of Childhood creates controversy, director clarifies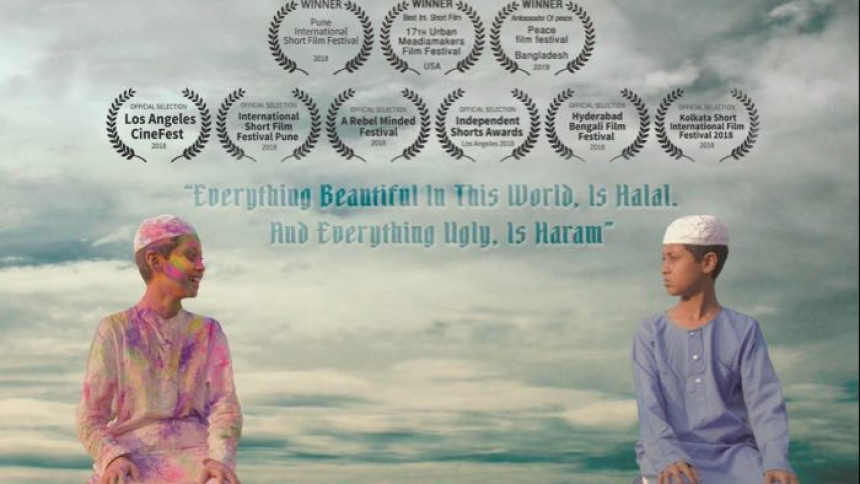 A day after its release, the short film, titled Color of Childhood was removed from YouTube after the film's director received death threats via social media.
The film, which was released on July 10, tells the story of a madrasa student who is sexually harassed by his teacher. The student also wants to be a painter.
Shortly after its release on the Bohemian Brother's Studio YouTube channel, a group of people, in the comment sections, started to criticise the film, saying it hurts their religious sentiments, said the director, Sahadat Russell.
"Initially, I took it as a silly matter, as everyone reserves the right to criticise my work," said Russell, "however, I started to feel unsafe when several Facebook pages run by different extremist groups posted death threats to me on social media. Some of them even called on my cell phone and threatened to kill me."
He said that pages, including Muslim Brotherhood BD, Alor Mianr and many personal Facebook users are terming him "an atheist who should be killed". 
"Many pages are still spreading false and fabricated posts on social media that can instigate people communally, even though I have already removed my film," Russell said.
He said his aim was not to hurt any religion, but to raise awareness against those who are involved in sexual harassment. Russell further said that a fake Facebook account has been opened using his photo and personal information, to misguide people.  
The young director filed a General Diary (GD) at a police station on July 19, in this regard.
Color of Childhood has already been screened in seventeen countries around the world. It has received acclaim in the USA and India.