"Chanchal Chowdhury was the perfect fit for Taqdeer" – Syed Ahmed Shawki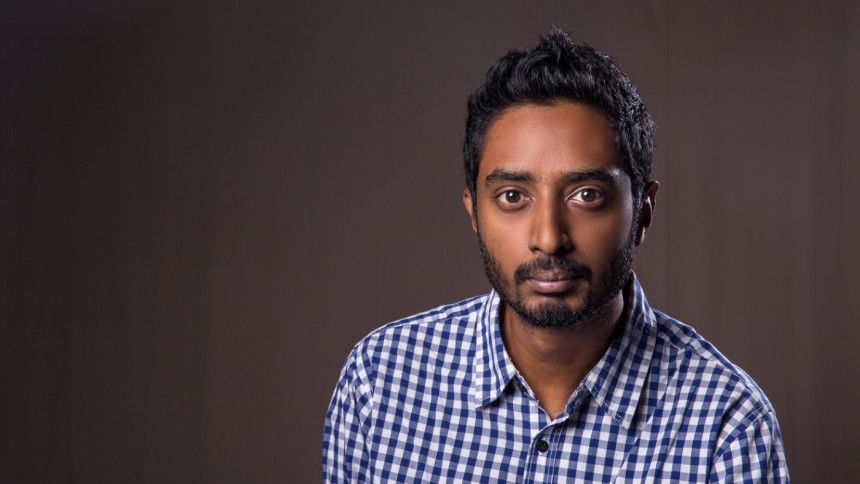 Prominent OTT platform Hoichoi unveiled the first look of their fourth season recently, with a slate of 25 new web originals, to be aired in the upcoming months.
Among them, the web series, Taqdeer, created by Syed Ahmed Shawki and Saleh Sobhan Auneem, is currently under production. The story revolves around the lead Taqdeer (Chanchal Chowdhury), as he gets entangled in a murder scandal, after discovering a corpse in his freezer trunk. Taqdeer is a sociopolitical crime thriller, focusing on the emotional journey of the lead character.
Writers Syed Ahmed Shawki and Masum Shahriar came up with the idea of the series last year.  "We wanted to cast Chanchal Chowdhury from the beginning. He was the perfect fit for this story," shares Shawki.
The shooting of the web series started at the beginning of September. The team hopes to wrap up the shoot in the next few days.
Monoj Pramanik, Partha Barua, Intekhab Dinar, Sanjeeda Preeti and Sohel Rana, among others also have pivotal roles in the series.
"The cast and crew were truly committed to this story, which was an inspiration for me," says Shawki.  "I feel a responsibility to live up to their expectations."
Shawki is known for Projonmo Talkies, Iti, Tomari Dhaka, and Osthir Shomoy Shostir Golpo - Kotha Hobe To, among other notable projects.