270 cultural organisations receive government grants; Prachyanat, Wrishij Shilpi Ghosthi not listed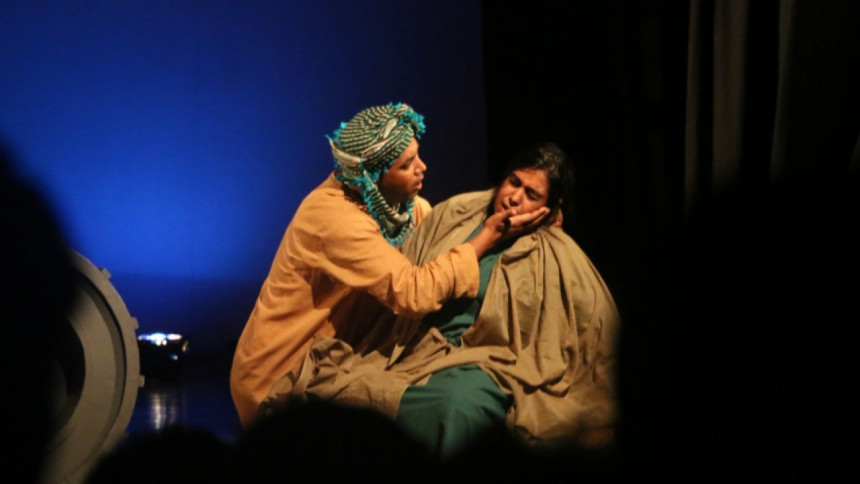 Under the Ministry of Cultural Affairs, grants have been allocated to 270 organisations from the fine arts and theatre sector across the country, for 2020-2021. However, a number of prominent theatre troupes and cultural organisations, including Prachyanat and Wrishij Shilpi Ghosthi, are not on the list for receiving grants.
Kheyali Natyagosthi, Dhaka Drama, and Padatik Natya Sangsad (TSC), among others, were also not on the list. Many cultural activists and theatre artistes took to social media to express their disappointment and anger over this announcement. Alongside celebrated singer Rahul Ananda, a member of Prachyanat, several other artistes protested against the decision on Facebook, with the hashtag #justiceforprachyanat.
Prachyanat, one of the leading theatre troupes of Bangladesh, recently celebrated their 24th anniversary. They have produced many popular plays, including "Kinu Kaharer Thetar" and "Pulsiraat", over the years.  
On the other hand, Wrishij Shilpi Ghosthi has been active for the last 46 years. Noted Gono Sangeet singer Fakir Alamgir is the Founder and President of the group. "We do cultural events all year around, including Pohela Boishakh celebrations. Yet, our team's name is not on the grant list. How is this possible? I am just incredibly angry," he shared.
Kamal Bayezid, General Secretary of Bangladesh Group Theatre Federation, stated that it is concerning that groups such as Prachyanat, which have been around for a long time, were not included in the grant list. "Processing is now underway for corrections. I will sit with the Director General of Bangladesh Shilpakala Academy today. Hopefully, we can figure out a solution," he said.
"This is all very disappointing," said Golam Kuddus, President, Sammilito Sangskritik Jote. "We handed over a list of verified organisations with joint signatures, to get them approved for grants. Twelve to fifteen organisations were left out from that list. I have requested our Honourable Cultural Minister to reconsider this decision. Let us see what happens."
Badrul Arefin, Secretary of the Ministry of Cultural Affairs, said that it is truly unfortunate that some organisations did not receive grants, despite being active all year around. "It may be that organisations which have received grants multiple times before, were left out," he said. "Nevertheless, excluding them from the list was not right. We have not received any complaints yet. Once we do, we will act accordingly. We are aware that cultural organisations have been going through a tough time because of the Covid-19 pandemic. Outside Dhaka, district administrations have contacted each District Shilpakala Academy. All I can say is, we will look into any and all complaints."
Translated by Shababa Iqbal.