Taylor Swift in Forbes Power Women List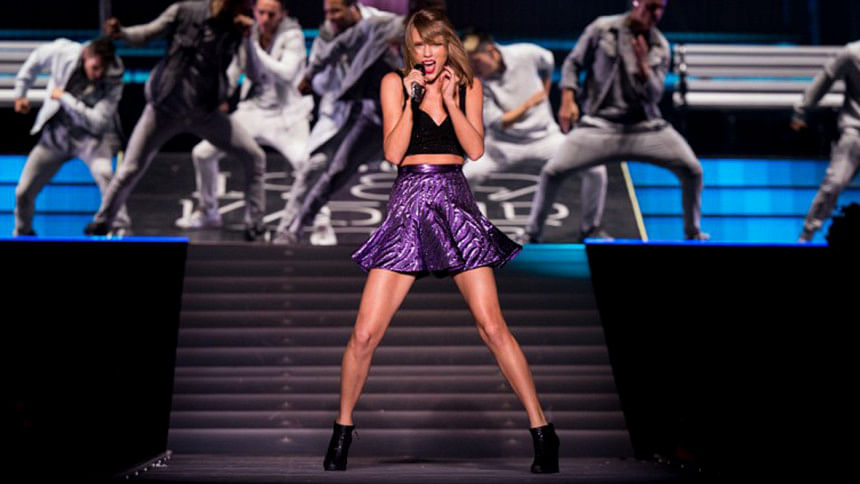 Singer Taylor Swift has made it on the Forbes Power Women List for first time this year, being placed at number 65 for her career achievements and charity work.
The "Bad blood" singer has made her debut in the annual rankings, comprised by the business magazine, which has been topped by German Chancellor Angela Merkel for the fifth time in a row, reports femalefirst.co.uk.
Swift has been selected for several reasons, including her brave decision to pull all her music from online streaming service Spotify which led to her latest album "1989", achieving the largest first week sales of any LP record on the Billboard 200 chart since 2002. Her influence on social media has also counted as she has 58 million followers on micro-blogging website Twitter.
Swift also became a spokesperson for the New York Tourism Board and is donating all proceeds from her track "Welcome To New York" to public schools in the city, already having given $50,000 to the Department of Education in February.
Other celebrities in the List include Sofia Vergara at number 57, who is the highest-earning actress on television; talk show host Ellen DeGeneres at number 50; and Angelina Jolie at the 54th spot for her brave decision to go public with her cancer operations and work as a UN Special Envoy.
Other notable entrants include US Presidential candidate Hilary Clinton at number two, US Federal Reserve head Janet Yellen in fourth place, Melinda Gates -- co-chairman of the Bill and Melinda Gates Foundation -- at number three and Queen Elizabeth II, who has appeared in every list since it began, at 41.