Looking back at Ahmed Imtiaz Bulbul's classics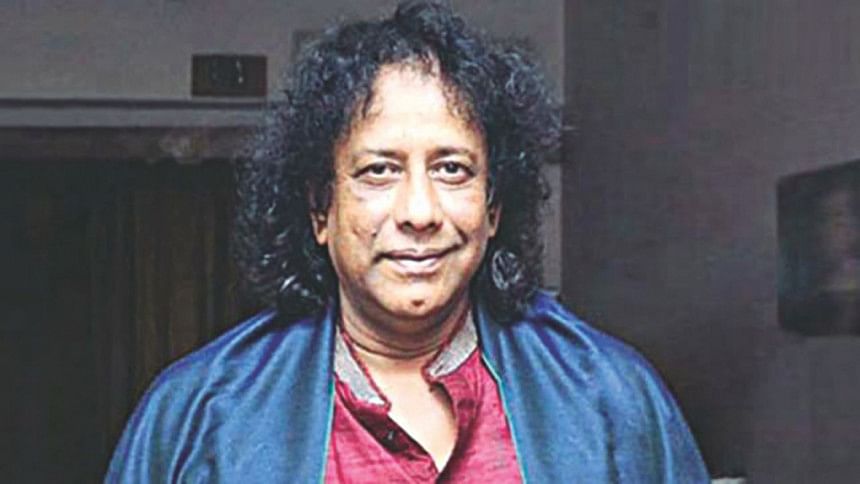 Freedom fighter Ahmed Imtiaz Bulbul was a legendary figure in the music industry and will forever remain immortal through his creations.
He penned and composed numerous memorable songs throughout his career. His noteworthy patriotic songs, including O Majhi Nao Chhaira De, Shob Kota Janala, Shei Rail Line-er Dhare, Shundor Suborno, Mago Ar Tomake Ghum Parani Mashi Hote Debona and Ektara Lagena Amar, have inspired generations of musicians and music lovers over the years. Ekattorer Ma Jononi, sung by Runa Laila and Agun, was one of his compositions that will continue to ignite passion far beyond his time.
Ahmed Imtiaz Bulbul composed music for over 350 movies. Renowned singers Andrew Kishore and Samina Chowdhury sang his tune Amar Buker Modhye Khane for the film Noyoner Alo, which was the first film in his career for which he composed all the songs. His popular film songs include Amar Saradeho, Amar Babar Mukhe Prothom Jedin, Amar Gorur Garite, Oi Chand Mukhe Jeno Lagena Grohon, and many others. Ammajan Ammajan from the movie Ammajan, which was sung by legendary musician Ayub Bachchu, was yet another Ahmed Imtiaz Bulbul super hit that became the tune of the town in the early 2000s.
He was also tremendously loved by his fans for his adhunik songs such as Amar Dui Chokhe Dui Nodi, O Daktar, Chithi Likhechhe Bou Amar, Ami Jayga Kinbo, and many others. His contribution to the music industry earned him several awards including the National Award, the President's Award and the Shikha Anirban award. He also bagged 11 Bachsas Awards in his lifetime.
Ahmed Imtiaz Bulbul's striking tunes have been graced by numerous eminent singers of the nation, including the likes of Sabina Yasmin, Andrew Kishore, Syed Abdul Hadi, Runa Laila, Subir Nandi, Kanak Chapa, Shakila Smriti, Samina Chowdhury, Monir Khan, Kumar Bishwajit, Ayub Bachchu and S I Tutul, amongst others.