Madonna's Prince tribute criticised at Billboard Music Awards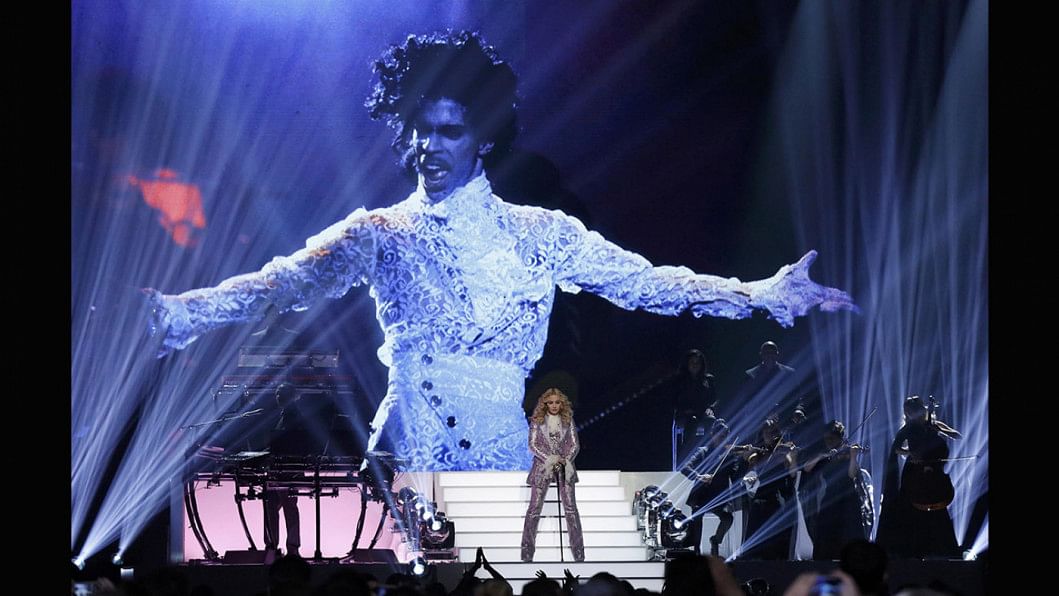 Madonna came under fire for her tribute to Prince during the Billboard Music Awards ceremony, which critics saw as too distant from the late artist himself.
Wearing a shimmering lilac-colored suit, Madonna took to the Las Vegas stage at the end of the evening and sang "Nothing Compares 2 U" followed by "Purple Rain" as she held the hand of surprise guest Stevie Wonder.
Despite the tangible emotion, critics said her performance was disappointing, panning it on social media.
Her interpretation was full of languor and devoid of any solo guitar -- a key element of the late Minneapolis singer's repertoire -- and far removed from a typical Prince performance and its unique brand of danceable funk.
Wonder was spared the criticism, with most commentators saying he had saved the performance from even worse failure.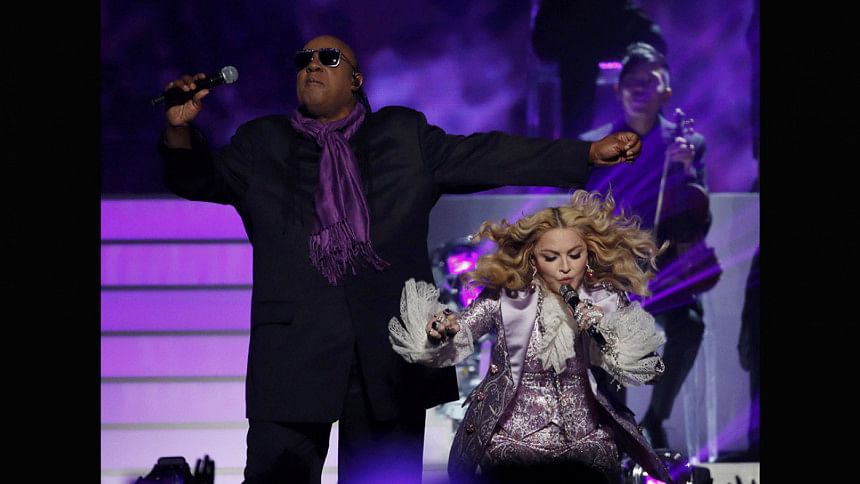 Writing on Twitter, British singer Dave Stewart of Eurythmics set the tone: "Please don't have Madonna attempt a prince song."
And shortly afterward: "Too late."
She was the last of a line of artists who paid tribute to the late singer, including Wiz Khalifa, Seal and Canadian singer The Weeknd, who dedicated his first prize to Prince.
"I don't know him. But he was very close to me. And he will always be an inspiration. And of course, helped me push the envelope forever, and every artist I hope," said the visibly-emotional singer, who took home eight trophies.
During his last televised appearance, Prince had given The Weeknd a prize at the American Music Awards in late November.
"That was the greatest experience of my entire life," the Canadian singer said.
Celine Dion returns
Another highlight was a performance by Celine Dion, who was making her return to the stage since the death of her husband Rene Angelil in mid-January.
The Quebecer, who received the Billboard Icon Award honoring her illustrious career, sang Queen's "The Show Must Go On" in tribute to her late husband.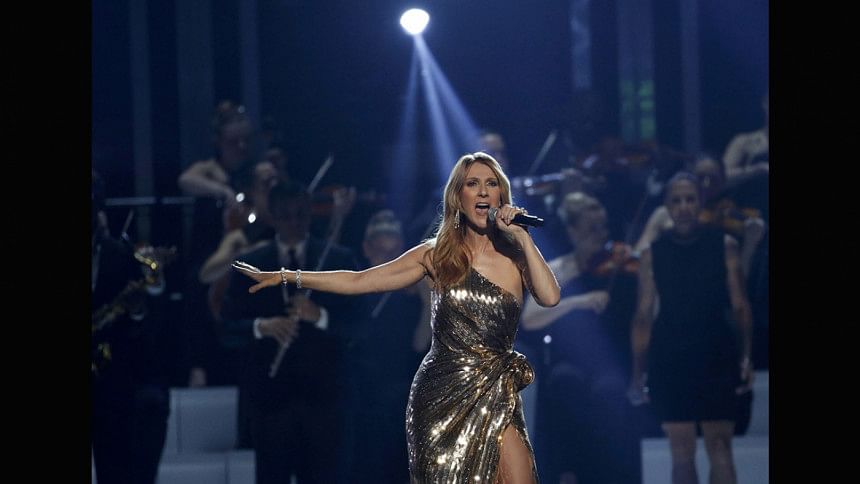 Rene Angelil "will continue to watch over me from above," she tearfully after receiving the prize from her first-born son Rene-Charles.
With the awards based on commercial results and popularity, the evening was dominated by a string of dramatic performances rather than any suspense over the winners.
Billboard ranks album sales in the United States each week.
For the annual awards, it takes into account both digital and analog music sales, radio plays and online streaming, as well as concerts and social network activity.
Besides The Weeknd's big wins, Adele won five trophies, among them the prestigious awards for top artist, top female artist and top-selling song. Her other wins were for top Billboard 200 artist and top Billboard 200 album.