Imran playbacks with Runa Laila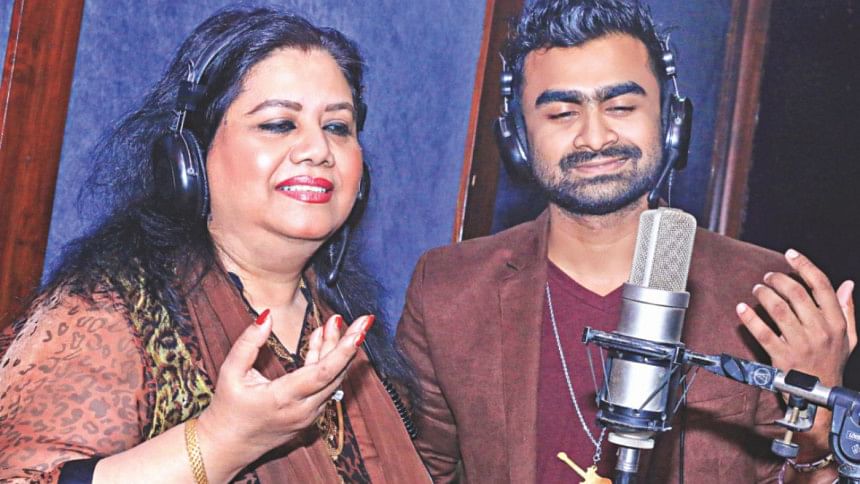 It was a dream for Imran to playback with celebrated singer Runa Laila, and his dream has finally come true. The talented vocalist lent his voice alongside Runa Laila for a duet song in upcoming film "Panku Jamai". 
The track, "Monta Kere Nili" has already been recorded. Sudip Kumar Dip penned the lyrics of the song, while Ali Akram Shuvo has composed it.
Expressing his feelings, an elated Imran said, "I will cherish the memory for a long time. I love the song that's why I hope it will be a hit."