"Nazrul's lyrics are magical" …Moidul Islam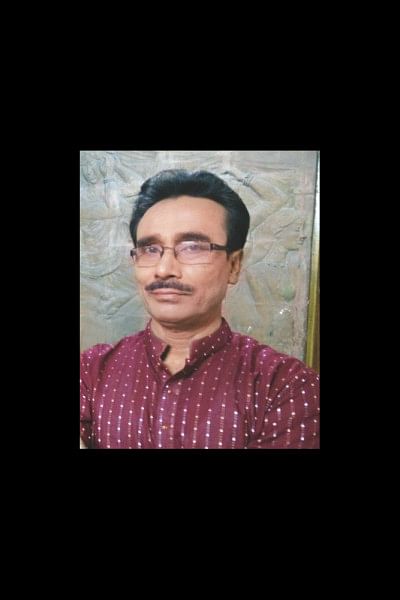 Moidul Islam is a noted Nazrul Sangeet artiste. Starting from the early 1980s till date, he has been singing Nazrul songs. Despite being a professional banker, Moidul has a soft corner for music and in spite of the frequent conflicting demands of musical and banking career he is balancing both adeptly. On Nazrul's birth anniversary, Arts & Entertainment talked to him. Excerpts: 
Why do you think Nazrul's songs are timeless?
Moidul Islam: Nazrul Sangeet has timeless appeal. His magnificent lyrics and magical tunes are timeless making his songs all-time favorite among singers and audiences alike. Nazrul will continue to live in the hearts of people. 
Why is it important for a singer to conceptualize a song before singing it? 
Moidul Islam: To conceptualize the lyrics and tunes of songs is a must for singers. Without the proper understanding of the lyrics and the use of ragas, a song won't be properly presented. A singer is tremendously influenced by the lyrics of a song, as it is the words that influence our mind first. 
What's special about your presentation?
Moidul Islam: I think the audience will remember me for my singing style, since every singer has their distinguishable marks. Those familiar with my songs know that my voice relates to Nazrul's toppa songs and raga-based songs. Not many singers present toppa as the genre is a different style that I have learnt from my mentors. 
What are some of the essential qualities that a Nazrul singer should have? 
Moidul Islam: Singers need prepare themselves so that the song aptly blends with their voice. Moreover, mastery over classical music is important since majority of the Nazrul songs are set on ragas. For this reason, the number of quality Nazrul singers is less. But nowadays, many are taking deep interest in Nazrul's songs which is quite heartening.