Dwayne Johnson reveals new details on his "Fast and Furious" character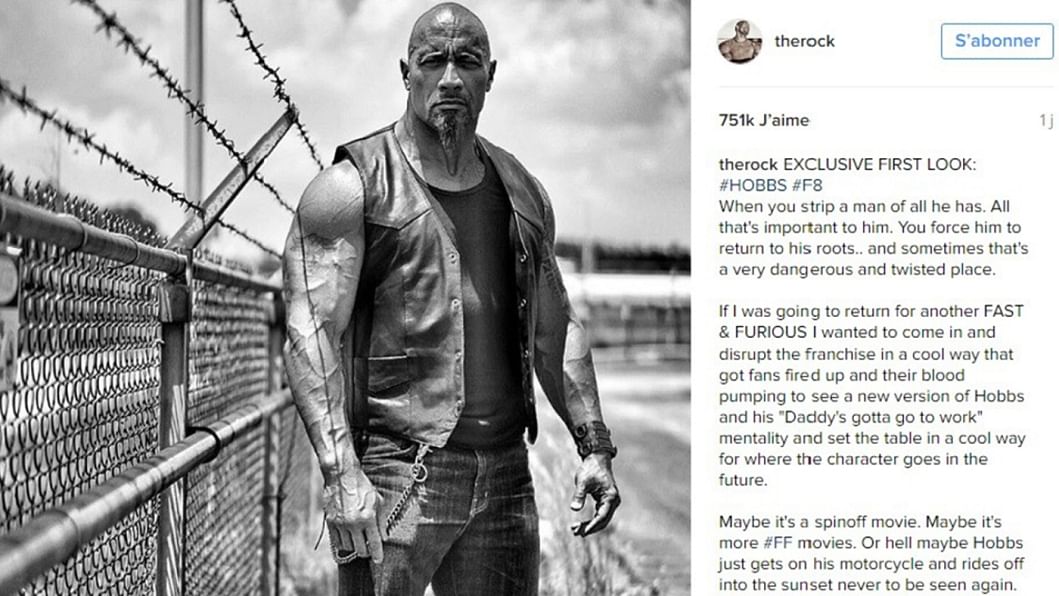 Dwayne Johnson has dropped new hints of his "Fast and Furious' character with a photo depicting a darker more intense version of Luke Hobbs in the next installment of the film franchise.
Johnson took to Instagram to release a black and white photo of Hobbs sporting a leather vest and pointy goatee.
"When you strip a man of all he has. All that's important to him. You force him to return to his roots.. and sometimes that's a very dangerous and twisted place," reads the accompanying caption.
"If I was going to return for another Fast and Furious I wanted to come in and disrupt the franchise in a cool way that got fans fired up and their blood pumping to see a new version of Hobbs and his 'Daddy's gotta go to work' mentality and set the table in a cool way for where the character goes in the future."
The eighth installment of the film has become the first Hollywood movie to film in Cuba since the embargo set in the 1960s.
Returning to the set is Vin Diesel, Michelle Rodriguez, Tyrese Gibson, Chris "Ludacris" Bridges and Kurt Russell.
Scott Eastwood and Charlize Theron will join as new characters.
"Fast 8" hits theaters April 14, 2017.