'Batman v Superman' flies high at top of box office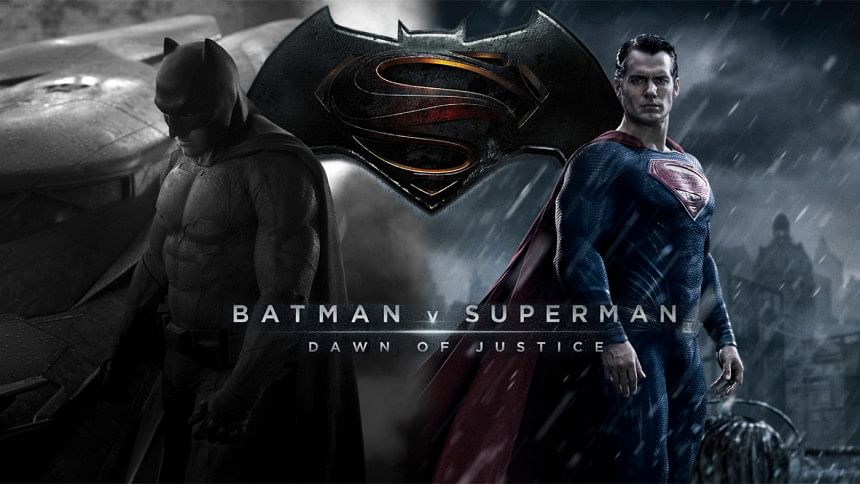 "Batman v Superman: Dawn of Justice" leaped to the top of the box office for a second straight week, although with greatly diminished ticket sales, industry figures showed Monday.
The blockbuster Warner Brothers movie, which pits two iconic superheroes against one other, earned $51.3 million in its second weekend, according to estimates from industry tracker Exhibitor Relations.
The film had raked in a whopping $166 million during its debut weekend despite a number of negative reviews.
Starring Ben Affleck as Batman and Henry Cavill in the role of Superman, the characters' first big-screen pairing sets up the coming "Justice League" and "Wonder Woman" movies.
The stellar cast also features former Miss Israel Gal Gadot as Wonder Woman, Jesse Eisenberg as the eccentric villain Lex Luthor and Amy Adams as Superman's love interest Lois Lane.
Animated Disney film "Zootopia," about an intrepid rabbit police officer who works with a fox to solve a crime in the Zootopia animal kingdom, came in second for a second week, earning $19.3 million.
The comedy sequel "My Big Fat Greek Wedding 2," which reunites the main cast from the 2002 sleeper hit of the same name, landed third with $11.2 million.
Debuting in fourth place was another sequel, "God's Not Dead 2," which follows a public school teacher who answers a student's question about Jesus and finds herself in hot water with the law. It raked in $7.6 million.
Fifth came "Miracles from Heaven," a drama about a young girl suffering from a rare digestive disorder who finds herself miraculously cured. The movie took in $7.3 million.
Rounding out the rest of the top 10 were:
-- "The Divergent Series: Allegiant" ($5.8 million)
-- "10 Cloverfield Lane" ($4.6 million)
-- "Meet the Blacks" ($4.1 million)
-- "Eye in the Sky" ($4 million)
-- "Deadpool" ($3.5 million)