Korean Festival at IUB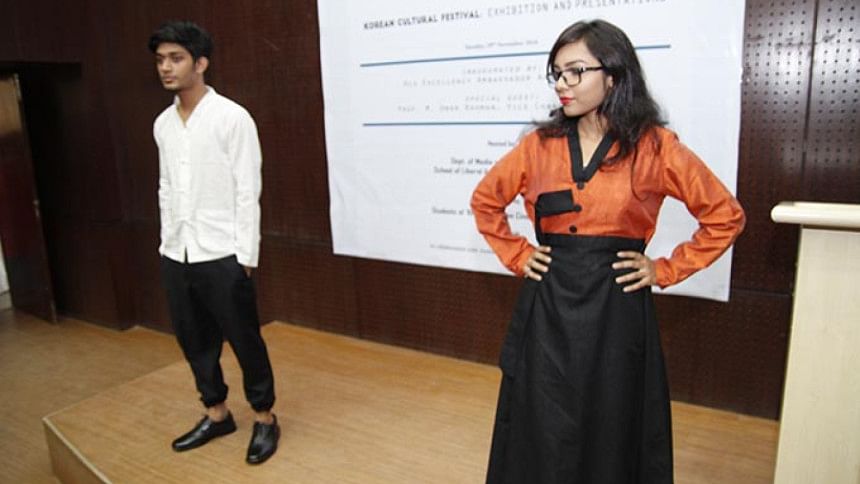 A daylong K-Fest (Korean Festival) was held recently at the Independent University, Bangladesh (IUB). Students of the Korean Cinema and Society Course and IUB K-Club in collaboration with the Korean Embassy in Bangladesh organised the event, for the second time this year, hosted by the Department of Media and Communication, IUB.
Korean Ambassador to Bangladesh Ahn Seong-doo inaugurated the Festival as chief guest, says a press release.
A seminar was also held, which included students' presentations and speeches from faculty and students alike. A student of Korean Cinema and Society, Nabil Mustakim Hossain presented an analysis on Kim Ki-duk's "Spring, Summer, Fall, Winter… and Spring".
A fashion show was also presented by students, showcasing Korea's traditional attire, the Hanbok, as well as contemporary ensembles. As part of the festival, several stalls were set up by the students of Korean Cinema and Society course and K-Club members.
IUB K-Fest is an initiative of Media and Communication Professor Zakir Hossain Raju, who also started the "Korean Cinema and Society" course at IUB two years ago and recently founded the IUB K-Club.