Channel i holds Nazrul Mela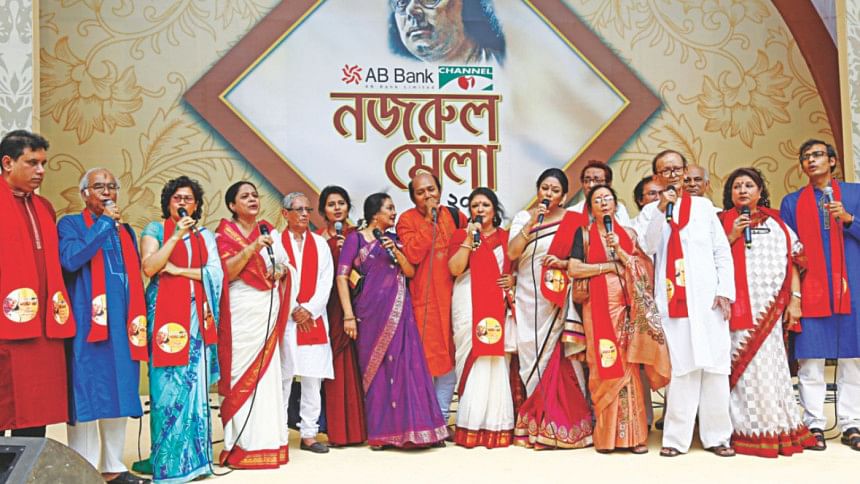 In celebration of the 116th birth anniversary of National Poet Kazi Nazrul Islam, Channel i hosted a daylong "AB Bank- Channel i Nazrul Mela" at its premises on May 25. 
Eminent Nazrul exponent Sudhin Das and veteran musicologist Mustafa Zaman Abbasi inaugurated the programme along with senior Channel i officials Faridur Reza Sagar, Shykh Seraj and other senior artistes and notable personalities including poet Asad Chowdhury, Nilima Das, Syed Hasan Imam, Khalid Hossain, Ferdous Ara, Salauddin Ahmed, Dr. Nashid Kamal and Abdul Mannan.
Inaugurating the event, Sagar said, "We want to spread the words and messages of Nazrul across the world by holding and airing such programmes on him. Channel i has been airing special programmes on Nazrul for 16 years now."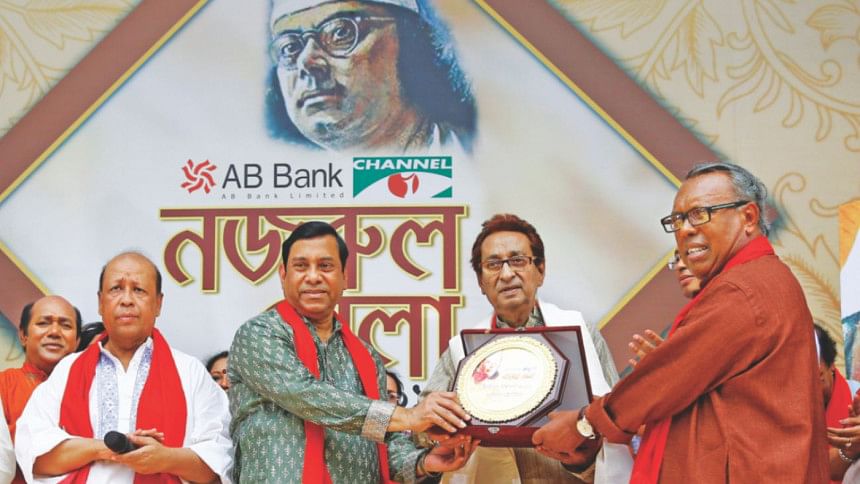 Asif Iqbal, executive director of Marketing and Sales, Meghna Group said, "Throughout his life, Nazrul tried to break social stereotypes. He stood against injustice not because he was a rebel, rather there was a flow of romanticism inside him. We still draw inspiration from the poet in our everyday life be it personal, social or professional."
The cultural segment began with the choral rendition of "Songho Soron Tirtho Jatra" followed by group dance, choral and solo performances of Nazrul Sangeet and recitation of the Rebel's poems.
Sudhin Das and other artistes sang "Eki Oporup Rupey Ma Tomay" followed by solo performances by Dr. Nashid Kamal and Abdul Mannan. Later, Ferdous Ara's audio CD Nazrul Sangeet Samagra 3 and 4 were unveiled at the event.
In line with previous years, this year Channel i conferred Lifetime Achievement Awards on reputed Nazrul Sangeet artiste Khalid Hossain and Taranga of California, a US-based organisation dedicated to promoting Nazrul's works.
After receiving the honour, an elated Khalid Hossain said, "The treasure of Nazrul's songs is boundless like the sea. I have been singing only a few of them. I want to spend the rest of my life practicing Nazrul." 
The programme was sponsored by AB Bank and was powered by Fresh.