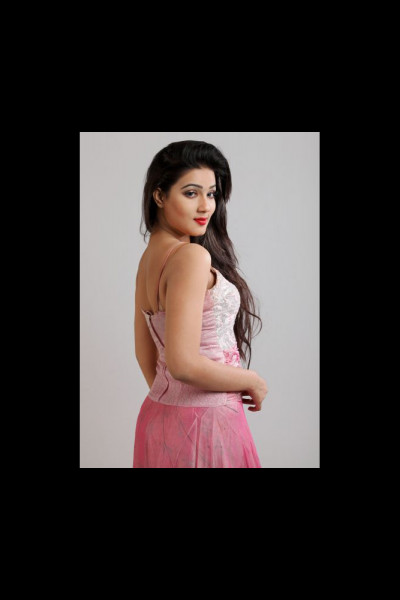 With her hard work, dedication and charm, Mahiya Mahi gained immense popularity in the Bangladeshi film industry in a short span of time. After her breakthrough performance in Bhalobashar Rong, she has earned a huge fan base. The actor is now spending her days filming various projects.
Mahiya Mahi's new film, Obotar, is directed by Hasan Sikder. Mahi, with her co-star Rusho and the entire cast, is currently shooting in Shafipur, Gazipur.
In Obotar, Mahi will be seen as a medical student. The story revolves around how one girl takes on all the responsibilities after her brother passes away leading an anti-drug movement. Amin Khan will play Mahi's brother in the film. 
Obotar has four songs in it – two of which are done being filmed. The cast and crew are now staying in Shafipur for the filming of another song.
Mahi will also star in the film VIP. For the first time, she will be seen opposite singer Asif Akbar. Her Eid projects sound as exciting as her other works. After 2015's smash hit Agnee 2, she is now working on two films titled Jannat and Mone Rekho for the upcoming Eid. Actor Symon and Nabi Sengupta from Kolkata are her
co-stars.
Her previous films Dhaka Attack and Poloke Poloke were successful at the box-office. She has done two other films titled Pobitro Bhalobasha and Mon Debo Mon Nebo.