Celebrating Life 2017 contest opens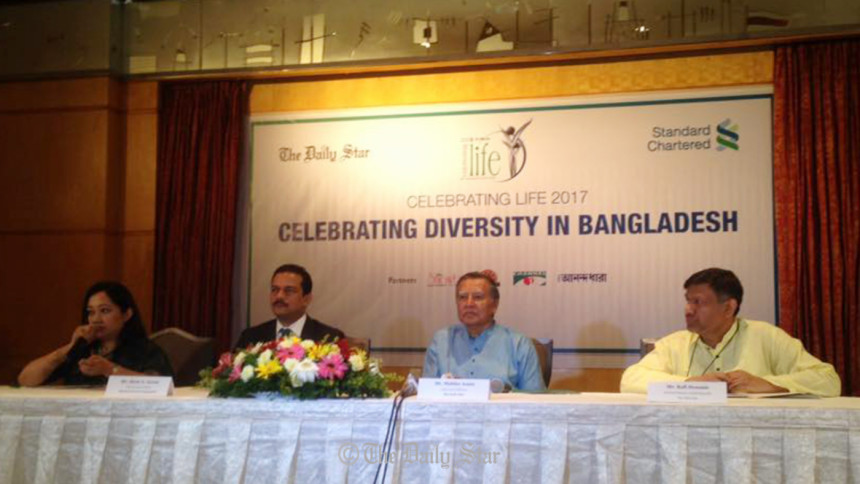 The Daily Star-Standard Chartered Bank (SCB) "Celebrating Life 2017" contest opened today welcoming submissions from all over the country.

"Celebrating life has been one of our most important initiatives, and a key pillar of our commitment to be here for good for the nation," said Abrar A Anwar, chief executive officer of SCB.

"It recognises the power of art and culture to shape our youth more positively, by channeling their energies and talents towards creative pursuits," he said at a press conference in Dhaka.

Celebrating life contestants are allowed complete freedom to explore any subject matter of their choice within the theme of 'Celebrating Diversity in Bangladesh'.

However the film category's theme or subject is open to the imagination of the filmmaker.

Mahfuz Anam, editor and publisher of The Daily Star, said, "Among the various arts: songwriting, photography and filmmaking are the ones that have flourished in post-liberation Bangladesh."

"They are also the areas in which sufficient national focus has not been given. It is with that purpose in mind, Standard Chartered Bank and The Daily Star have come together to honour our talented photographers, filmmakers and songwriters through annual competition under the programme of Celebrating Life," he said.

Eligibility and details for participation at both national and university levels are available at www.celebratinglifebd.com. All entries must reach by August 31 and no entries will be accepted after the last date of submission, and no exceptions will be made.

Starting off in 2008, Celebrating Life awarded people for photography, lyrics, for films. It also honoured renowned persons with lifetime achievement awards for their contributions in the aforementioned categories, said Rafi Hossain, festival director, Celebrating Life.

The vent was moderated by Bitopi Das Chowdhury, country head of Corporate Affairs of SCB.