Bollywood superstar Sadhana passes away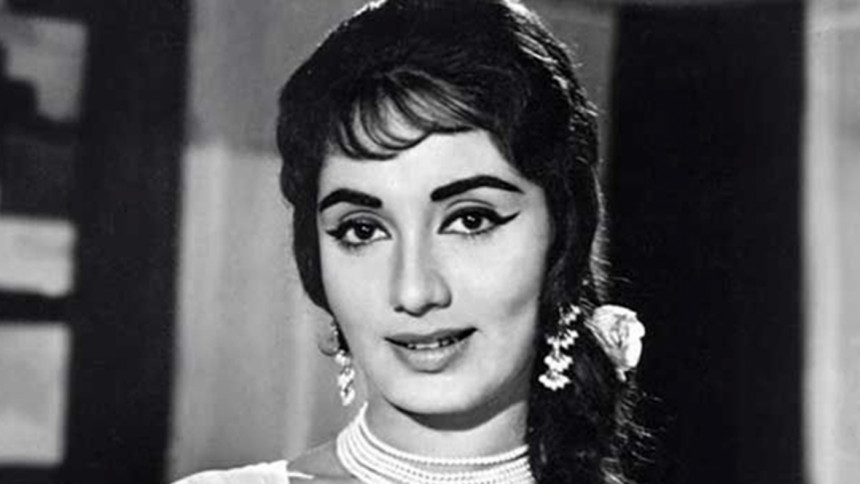 Yesteryears Hindi cinema superstar Sadhana, known for her powerful performances in hits like "Hum Dono", "Love in Simla" and "Waqt", died today at her residence in Mumbai after a brief illness.
Sadhana Shivdasani, 74, who also hit the spotlight with her iconic hairstyle, had led a reclusive life because she wanted to be remembered the way she was on screen.
One of the top heroines of 1960s and 70s, she gave many hits with her co-stars, including Dev Anand, with whom she shared screen space in "Hum Dono" and "Asli-Naqli". She worked with top notch directors of that era be it Bimal Roy in "Parakh" or Hrishikesh Mukherjee in "Asli-Naqli".
Sadhana married her "Love in Simla" director Ram Krishna Nayyar after they fell in love on the film set. They were married for nearly thirty years, until his death in 1995 of asthma. The couple, who had huge age difference, had no children.
Born in a Sindhi family in Karachi, Sadhana was named after her father's favourite actress-dancer Sadhana Bose. Sadhana's father was brother of actor Hari Shivdasani, parent of actress Babita.
The family fled from Karachi during the post-Partition riots and settled in Mumbai.
In 1955, she first appeared in the hit song "Mur mur ke na dekh mur mur ke" in Raj Kapoor's blockbuster "Shree 420."
When she turned 15, she was approached by some producers who had seen her act in a college play. They cast her in India's first Sindhi film titled "Abaana" (1958).
Sashadhar Mukherjee, one of Hindi cinema's major producers at that time, noticed her and she joined Mukherjee's acting school.
The Filmalaya Production banner thus introduced Joy Mukerjee, Sadhana and her iconic hairstyle in their 1960 romantic film "Love in Simla". The film was a big hit at the box office.
She continued delivering memorable performances in films like "Ek Musafir Ek Hasina", "Mere Mehboob", "Woh Kaun Thi", "Mera Saaya", "Arzoo", "Intaquam", "Ek Phool Do Mali", and "Geeta Mera Naam", which she also directed.
She had acted in several mystery films, earning the nickname "Mystery girl".
Not only her films but the songs from her movies too are remembered like "Abhi Na Jaao Chhodkar", "Lag Ja Galey", "Jhumka Gira Re", "Tu Jaha Jaha Chalega, "Mera Saaya Sath Hoga " and others.
Besides her work, it was the Sadhana cut, a hair style first fashioned by her in early 1960s, that became a rage among young girls and women.
She retired from acting nearly four decades back as she did not want to be cast as a side-kick or do character roles.
Melody Queen Lata Mangeshkar paid tribute to the actress, to whom she has lent her voice in songs like "Tu jahan jahan chalega, mera mera saaya saath hoga", "Lag Jaa Galey" among others.