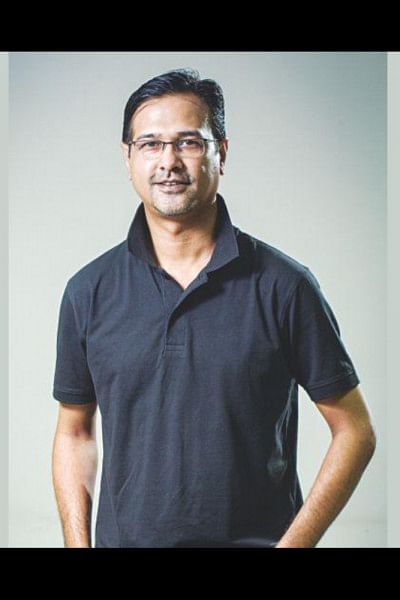 Over the last two decades, singer Asif Akbar maintained a steady position in the music industry. The National Film Award winner made his breakthrough with the hit track 'O Priya Tumi Kothay', and did not have to look back ever since. The talented artiste continues to pursue his passion with utmost determination even to this day. In an interview with The Daily Star, Asif Akbar discusses his latest endeavour as a writer, his new book, music and more.
We came to know about a book that you have written. Are you aiming to release it during the upcoming Ekushey Boi Mela?
Yes, indeed. I have written a book which is currently in the editing phase. Renowned novelist Sadat Hossain is editing the text with precision. Once that is done, it will proceed for publishing. And no, I did not target the annual book festival. The readers can get their hands on it as soon as it is ready.
How do you identify as a writer?
To be honest, neither do I not consider myself to be a singer, nor a writer. I used to believe I was a cricketer as my life revolved around the sport, but here I am with an upcoming book. Basically, the book is a mixture of an autobiography, travelogue, my feelings, thoughts and music, along with some interesting statuses I posted on Facebook over the years.
What have you named the literature?
The book is titled Potkara Theke Manhattan (Potkara to Manhattan). Named after my father's village of Potkara, the book comprises of a memoir about how I emerged as a musician and journeyed all the way to Manhattan in New York. Published by Onnodhara, readers will come across small, yet intriguing tales in my book.
Regarding your music, what is the status quo?
I have recently voiced a track titled, Hahakar. It is a melodious number, exactly the kind of music that I wish to make more often. My fans have shown much admiration for the song, and it is close to my heart as well. I am absolutely engrossed in music and wish to continue delivering new songs for the listeners. I always aim to promote good music as it will enrich our music industry.