Quiet birthday for Apu Biswas!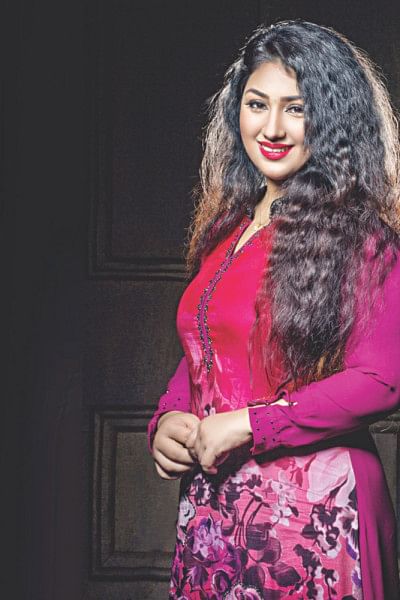 Since Apu Biswas' return to the limelight, the actress has been quick to reclaim recognition as one of the most esteemed actresses of this generation. Today marks yet another and perhaps a most significant beginning for the artiste, as she steps into a new year. However, the celebrated star has no big plans for her birthday, opting to spend the occasion quietly with her family.
"Ever since I started working in films, I have never celebrated my birthday on a grand scale," said the actress, who also added she would like to spend the time focusing on her son, Joy, instead.
However, some rituals have stayed strong over the years. Every birthday, Apu Biswas' mother lovingly cooks payesh for her daughter, and today will be no different.
For an artiste who wants to keep a low profile on her big day, what are her birthday wishes? "I would like my fans and well wishers to keep us in their prayers. Before, I was alone, and from there I found my significant other. Now there is another beautiful addition to the family, and I would like prayers to keep us happy and whole," she revealed. The artiste also added that she excitedly looks forward to the plethora of birthday wishes and greetings from her fans, family and friends most on the day.
Despite being an actress with numerous accolades to her name, she considers motherhood to be her biggest joy and achievement. However, she has decided to remain active in her career, and has begun shooting for a new venture.