For Bangladesh Cricket, Zimbabwe Is the Friend We Need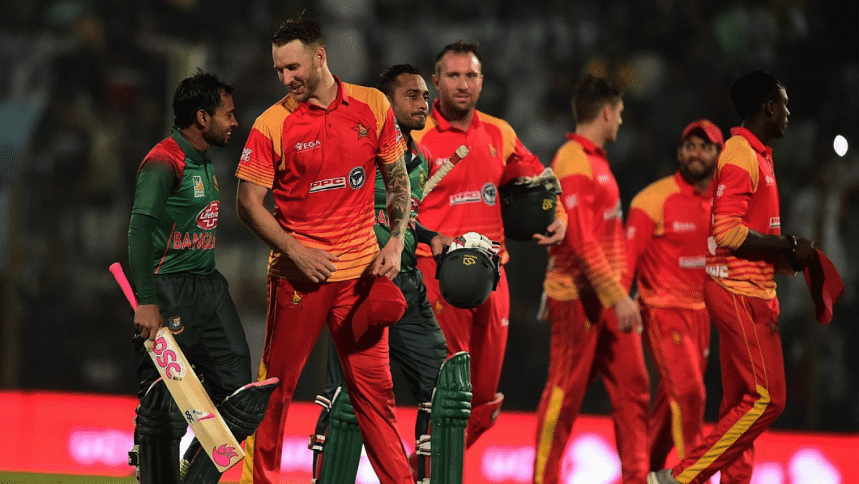 The Bangladesh cricket team is currently in Zimbabwe, to play a series against them. Again. The Tigers are due to play a single test, a 3-match ODI series, and a 3-match T20 series against them.
For the Tigers, a full-fledged cricketing season can never be complete without Zimbabwe. And with the T20 World Cup coming up later this year, what's better than Zimbabwe, for the struggling Tigers to get some much-needed game time against? 
The Zimbabwe team is performing below par now, and the Bangladesh players can easily dominate them. No matter what the previous series has been like for them, the Bangladeshi players (especially the young ones) come back in "form" against Zimbabwe. They feel confident, like tigers dominating a herd of deer. 
Though most times, it gives the players a false sense of security as the team goes down completely against better opposition, right after a stellar Zimbabwe series.
For Bangladesh, a series against Zimbabwe acts as means to get preparation for an important series or tournament ahead; this has been the norm. For Zimbabwe, however, this is not the case.
A series against Bangladesh acts as a huge boost to their already struggling financial state, and their players can get some match time against a relatively better team, which they do not get when the team mostly plays against associate nations. On top of that, the domestic cricket in Zimbabwe is also in dire straits.
Zimbabwe cricket was not always like this, though. The golden era of Zimbabwe's cricket is said to be from 1997 to 2002. The best cricketers to ever play for the country emerged during this period -- Heath Streak, the Flower brothers, and more. 
During that period, it seemed that Zimbabwe's cricket would only go forward. Zimbabwe finished fifth in the 1999 ICC Cricket World Cup. By the start of 2003, Zimbabwe had beaten every Test-playing nation, bar Australia.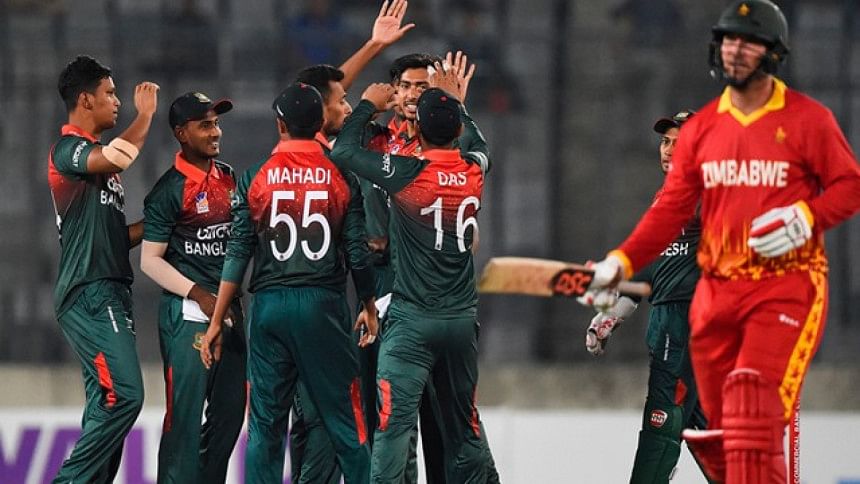 From 2003 onwards, their cricket started to crumble. A serious dispute between the players and the cricket board followed, eventually leading to many of their top players quitting the national team. A complete withdrawal from Test cricket followed between 2006 and 2010.
Fast forward to 2021, Zimbabwe's cricket may have been able to escape its dark age. Sadly still, the cricket board continues to have pay disputes with the players, for which many decide to leave the country and pursue a career in English county cricket. The team also could not qualify for the 2019 World Cup.
On the other hand, Bangladesh cricket has come a long way. From being "minnows" to beating formidable opponents at home, even top ranked nations don't take Bangladesh lightly now. A lot of credit, which remains mostly unmentioned, goes to Zimbabwe.
While coming up the ranks, a lot of the matches Bangladesh played were against Zimbabwe and most of the national players made their debut against Zimbabwe. Even now, when top ranked teams are reluctant to visit Bangladesh for tours, Zimbabwe tours remain a regular, and Bangladesh cricket are more than happy to play against them. Zimbabwean players are also a regular inclusion in the Bangladeshi domestic leagues.
At a time when real world friendships are quite fragile, two cricketing nations holding onto each other and helping each other grow through difficult times, might as well serve to remind us of what a true friendship is.
Tahmim Hassan likes binge watching tv-series and watching over the same cricket highlights time after time. Recommend him more tv-series and songs at [email protected]