"Let's talk about robotics, AI, not about the length of women's dress"
Dipu Moni says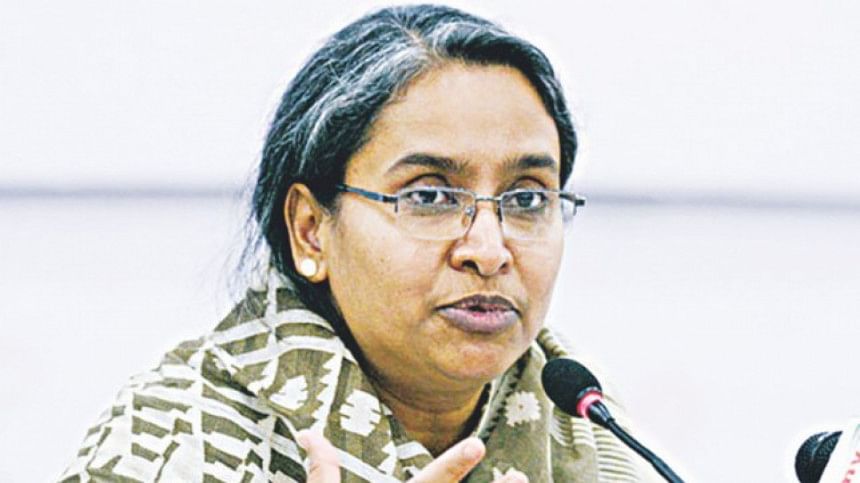 Education Minister Dr Dipu Moni today (August 29, 2022) said now is not the time to talk about the length of women's dress.
"When the world is advancing, society is advancing; we will now talk about robotics, we will talk about Artificial Intelligence. Now is not the time to talk about the length of women's dresses. Whether one has worn a teep -- cannot be a question in any means," she said while speaking at a view exchange meeting organised by the Education Reporters Association of Bangladesh.
"We are observing a kind of communal behaviour at different places of the country. Some days ago, there were talks over wearing teep, now at some educational institutions, there have been talks over dresses of female students. This is a resolved issue," she added.
She alleged that those who were behind the killing of Bangabandhu have now made the resolved issue unresolved again.
At the meeting, the education minister also said she will soon sit with the vice-chancellors of the public universities to strengthen the counselling services at the universities in a bid to prevent the suicidal tendency of the students.
"Any suicide is undesirable. In many cases, family expectations put a lot of pressure on students. Incidents of physical abuse of students by parents also occur. The suicide of students may also have occurred due to the coronavirus pandemic, therefore, students should be counselled in educational institutions and families," she said.
"Two lakh secondary teachers are being trained in counselling. There will be two counselling experienced teachers in every school," said Dipu Moni.