Govt scraps JSC, JDC exams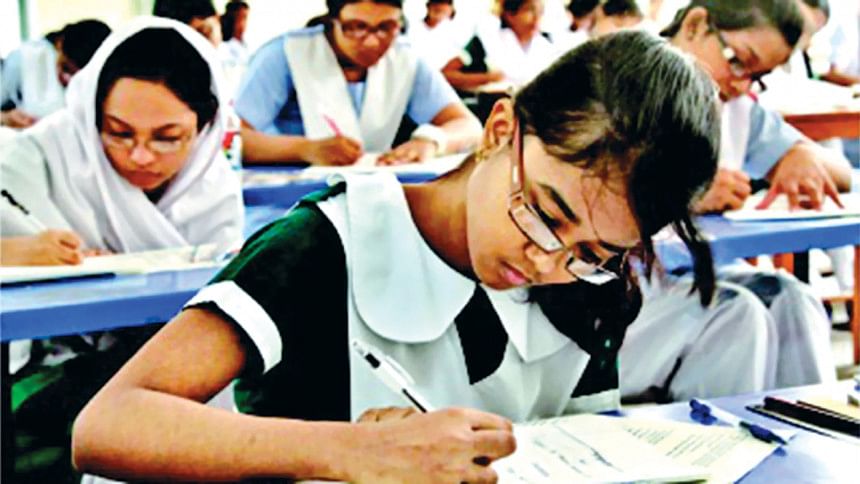 The government has cancelled the Junior School Certificate and equivalent Junior Dakhil Certificate examinations from this year as those will not be held under the new curriculum.
The Secondary and Higher Education Division (SHED) yesterday issued a notificationin this regard after Prime Minister Sheikh Hasina approved the cancellation of the exams for the eighth graders.
Speaking to The Daily Star, Akther Unnisa Shiuly, deputy secretary at the SHED, said they sent a proposal to the Prime Minister's Office in this regard last month. "The prime minister has finally given consent to stop holding the exams."
The government is introducing a new curriculum in phases starting this year. Initially, it has been introduced in grade one at primary schools and in grades six and seven at secondary schools on an experimental basis.
For students of grades 2, 3, 4, 8 and 9, the new curriculum will come into force in 2024, and for students of grades 5 and 10 in January 2025.
Prof Tapan Kumar Sarkar, chief of the inter-education board coordination committee, and also the chairman of Dhaka education board, said, "From now on, students of class-8 will be promoted to the next class on the basis of the results of the annual exams at their respective schools."
Besides, the decision on the scholarships under this grade would be made after a discussion, he told The Daily Star.
The government in 2010 introduced the JSC and JDC exams. But many educationists criticised the exams, terming those unnecessary and a source of stress for students.
In the last three years, the government could not hold these public examinations due to the pandemic situation.