Girls fare better in SSC, equivalent exams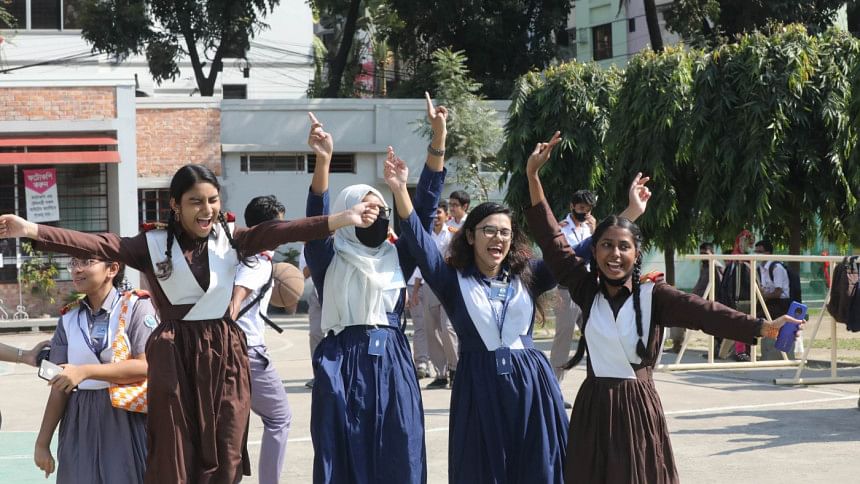 Female students outperformed their male counterparts marginally in this year's Secondary School Certificate (SSC) and equivalent exams, securing higher pass rates and more GPA-5 grades.
The pass rate of girls stood at 87.71 percent, while the pass rate of boys was 87.16 percent.
In total 2,69,602 students secured GPA-5 -- 1,48,446 girls and 1,21,156, which shows girls achieved 27,290 more GPA-5 grades than the boys.
A total of 17,43,619 students passed this year's exams -- 8,73,573 girls and 8,70,046 boys -- with girls outnumbering boys by 3,527.