Draft education bill to be finalised on June 23: Dipu Moni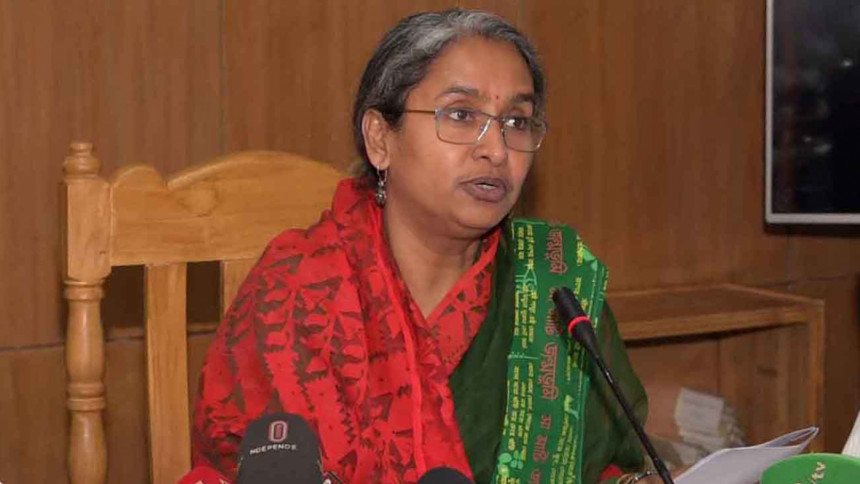 After many years of waiting, the Education Act is finally going to see the light of day as Education Minister Dipu Moni today (June 19, 2022) told the parliament that the draft bill would be finalised on June 23.
In reply to a question from Jatiya Party MP Shameem Haider Patwari, Dipu Moni said after finalising the Act on June 23, it will be sent to the Cabinet Division for getting approval in principle.
The education ministry took the initiative to prepare an education law in line with the Education Policy of 2010. The policy recommended the formulation of law for proper implementation of the policy.
It also asked a subcommittee of the education policy implementation committee to draft a law on January 26, 2011.
In December 2016, the education ministry sent a draft of the Education Act to the Cabinet Division. But it took the draft act back following huge criticism as the ministry gave legitimacy to coaching and private tuition in the name of "shadow education".
According to the draft of the Education Act, there will be a provision for imposing a ban on printing, publishing, and marketing notebooks and guidebooks.
The draft act stipulated that teachers will not be able to give private tuition to students of their own institutions. It also sought to ban corporal punishment for schoolchildren and mental torture by teachers.
According to officials, the draft law makes printing, publishing, and marketing of notebooks and guidebooks punishable by a maximum imprisonment of three years or a maximum fine of Tk 5 lakh or both.
It also stated that if a teacher forces students of his institution to buy notebooks and guidebooks, action would be taken against him or her.
However, the government will allow the publication of supplementary books and education aid books only after approval from the authorities concerned.