Bangladeshi students in German universities seek assistance from Foreign Ministry for visa facilitation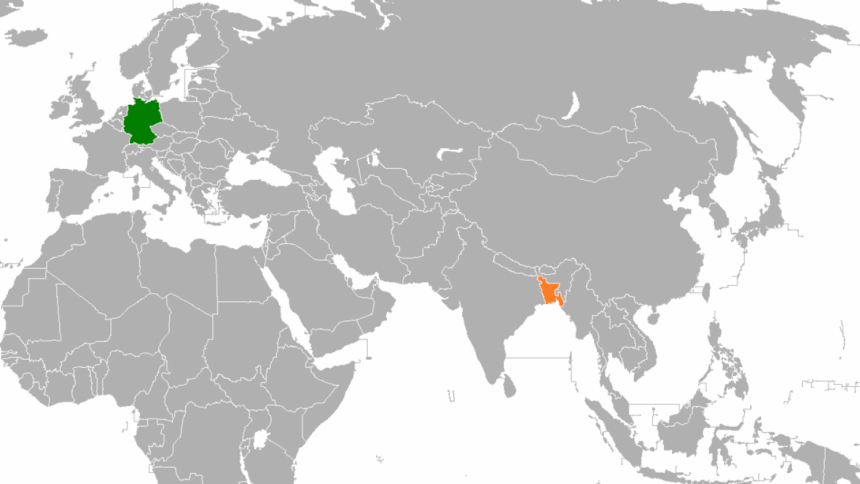 A preferred destination for higher education, Germany, the largest economy in Europe, averages about 1000 students from Bangladesh each year. Due to the Covid-19 pandemic, and stagnant embassy activities due to lockdowns, the dreams of students and applicants from 2020 and 2021 is under threat.
After a long hiatus from the onset of the pandemic, the German Embassy in Dhaka resumed their visa appointments in July last year.
"About 2,000 students have registered for visa appointments at the embassy since July last year," said Raihan, a student at a German technical university.
Although the embassy resumed its activities on several occasions due to multiple social media campaigns by the applicants and admitted students, the overall issue was not resolved, as the efforts were limited and short-lived.
So far, the visa process for applicants of July 2020 has not been completed. The embassy began calling applicants for visa interviews after Eid ul Fitr in May, but has been slow to respond to all applications.
In the meantime, the Bangladesh government, issued a notice last month to bring the student visa concerns under the emergency services and keep it out of the prohibition of ongoing lockdowns. Following these rules, other embassies and missions in Dhaka started regular work on student visas.
However, the German embassy kept its doors closed even after receiving the official notification and a letter from the Foreign Ministry.
The recently departed German ambassador regretted not being able to start work on the visa in a tweet, after students had tagged him on a Twitter campaign, citing an embassy staff shortage. He also said that a new team is being brought in very soon for the consular section and they would solve this problem quickly after giving importance to the student visa.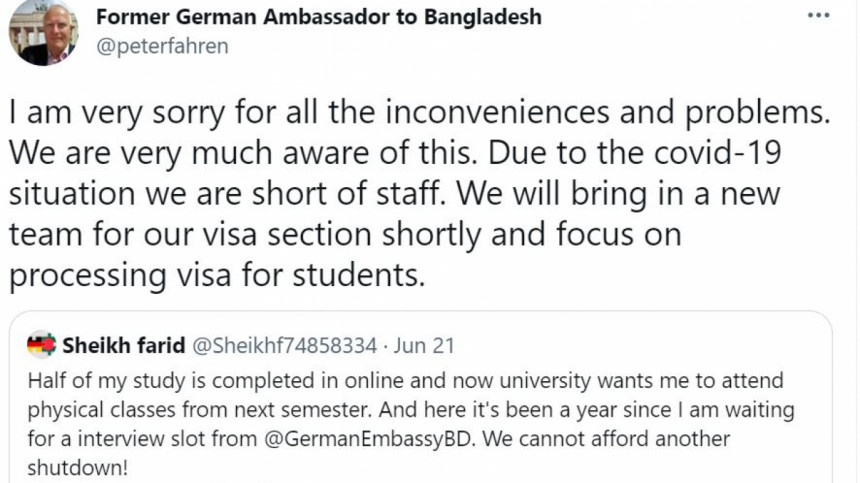 Bulbul Khan, one of the aspiring students, stated, "I have already finished two semesters online from Bangladesh. I have paid about 11.5 lakh taka for blocked account and tuition fees. Now, the German university have notified that from next semester they will no longer hold online classes, and I have to be on campus by coming October. Otherwise, my studentship will be cancelled."
On July 1, State Minister for Foreign Affairs Md Shahriar Alam, MP tweeted to German-bound students: "We have told the embassies to keep student visa service open and message was conveyed to DMP for movement of visa aspirant students only."
Meanwhile, Bangladeshi students who have applied to and enrolled at German universities are seeking the help of the Foreign Ministry and the German embassy to ensure smooth travel to the office amid the lockdown of the embassy's domestic visa officers.