All students to get new textbooks by this month
Says State Minister for Primary and Mass Education Zakir Hossain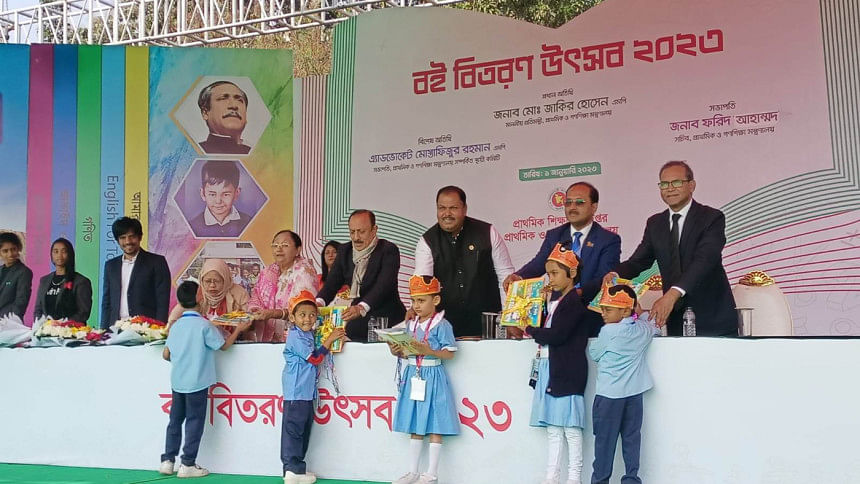 State Minister for Primary and Mass Education Zakir Hossain today said all the students will get the new textbooks by this month.
The schools across the country have already received 80 percent of the new textbooks, he also said.
Some of the new textbook sets are yet to reach some schools. Some of the press could not deliver the books in due time due to the impact of Russia-Ukraine war, as materials to print the textbooks were not readily available, he said.
The state minister said this while speaking as the chief guest at the "Book Distribution Festival-2023", organised by the Department of Primary Education at the central playground of Dhaka University this morning.
Under the direction of Prime Minister Sheikh Hasina, 100 percent new textbooks are being provided free of cost to the primary level students since the 2010 academic year, he added.
In the 2023 academic year, more than 9.66 crore books will be distributed among over 2.19 crore students at the pre-primary and primary level.