Age no barrier: 55yr old Balayet prepares for DU admission test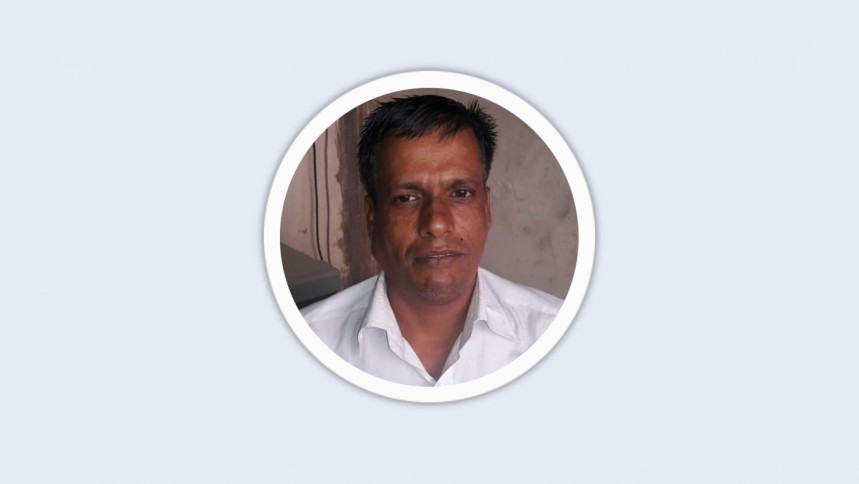 A 55-year old man has proved that age cannot be a barrier to education as he is going to sit for this year's admission test at Dhaka University.
Balayet Sheikh from Mawna in Gazipur had dreamt of studying at DU but he could not due to many obstacles.
In 1983, he first had taken preparation to sit for Secondary School Certificate (SSC) examination but could not fill up registration due to lack of money.
He tried again to sit for the SSC examination in 1988 but failed to sit the exam for flood across the country.
After months, he started his career as a photographer. Now he is Gazipur's Sreepur correspondent of Daily Karatoa.
Balayet later decided not to study and even also failed to fulfil his dreams through his younger brothers. Belayet is now a father of two sons and one daughter.
His daughter got a chance at Rajuk Uttara Model College but she was not interested to continue classes at the college. Even, his elder son is not interested to continue studying.
He got depressed as his son and daughter failed to fulfil his dreams.
Indomitable Balayet finally passed the SSC examination in 2019 and Higher Secondary Certificate (HSC) examination in 2021.
When he sat for the HSC examination, at the same year, his younger son sat for SSC examination.
"It was not easy for me as my relatives and people of my village mocked me for continuing study," said Balayet told to this correspondent.
Balayet took admission at a coaching centre for DU admission and is preparing himself for his dreams.
Balayet said his dream is to study in the Mass Communication and Journalism department of DU. On June 11, he will sit for the D unit admission test at DU.