55-yr-old applies for DU chasing the dream he refused to let go
VC for changing rules regarding age barrier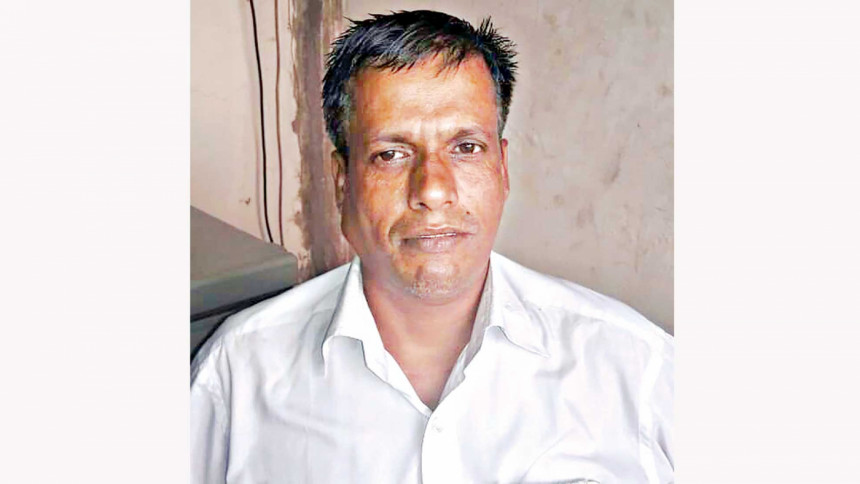 A 55-year-old man is going to take part in the tests for admission to Dhaka University.
Balayet Sheikh of Mawna, Gazipur, always dreamt of being a student at the DU, but circumstances and financial constraints prevented him completing his schooling for years.
Now a correspondent for Daily Karatoa, Belayet wants to study mass communication and journalism and on June 11, he will sit for the admission test at DU.
Like most students serious about admission to universities, he attends a coaching centre to prepare for the fierce competition.
"It has not been easy for me with the relatives and neighbours mocking me for continuing my studies at this age," he told The Daily Star.
Different universities across the world encourage citizens willing to study with some even offering free courses when the admission seeker is an elderly person.
However, when notified about the matter, DU Vice Chancellor Prof M Akhtaruzzaman said, "We will see how the individual got a chance to apply for the admission test. If he fulfilled our exam condition, it's good. We need to change our conditions [for admission] in the future. Having no age limit for candidates has created a negative impact."
He further added, "We knew that there is no age for learning. But now I think age is a factor in formal education. We follow some basic structure for formal education. Therefore, we cannot say age is not a factor. There needs to be interaction among the students. All our students are of the same age."
Contacted, eminent educationist Prof Syed Anwar Husain said education was a fundamental right. "If someone seeks university education, we should provide opportunities for them."
Balayet, the admission seeker, said he was supposed to sit for the Secondary School Certificate exams in 1983. "I prepared for the tests, but didn't have the money to register for the exams.
"Then in 1988, I again prepared for the exams. But the devastating floods across the country changed my circumstances."
He eventually began his career as a photographer, and after years, the father of three passed the SSC exams in 2019, the year his youngest son also took the test. He passed the Higher Secondary Certificate exams last year, which qualifies him to seek admission to DU.