WHO calls emergency meeting on Congo's Ebola outbreak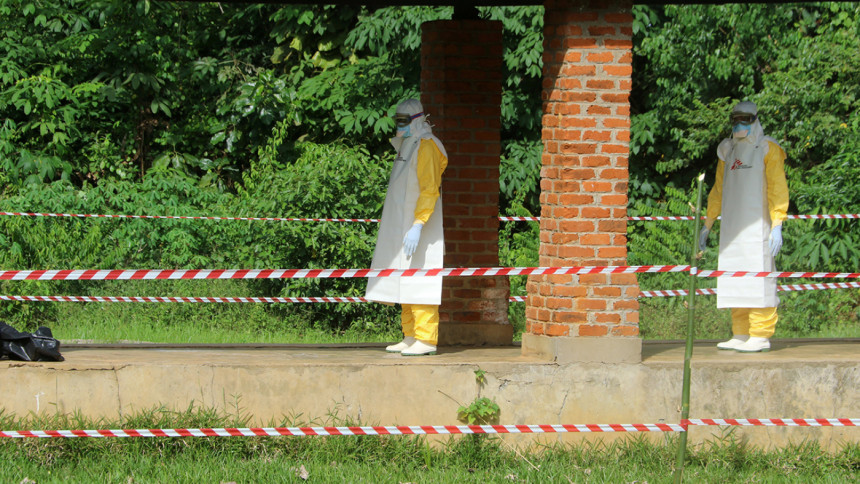 The UN World Health Organization will convene an Emergency Committee on Friday to consider the international risks of an Ebola outbreak in the Democratic Republic of Congo, WHO spokesman Christian Lindmeier said today.

The expert committee will decide whether to declare a "public health emergency of international concern", which would trigger more international involvement, mobilising research and resources, Lindmeier said.
Emergency Committees have been set up to advise on past outbreaks such as the 2016 Zika epidemic in Latin America and the huge West African Ebola outbreak that killed at least 11,300 people in Guinea, Sierra Leone and Liberia from 2014 to 2016.

The committee can advise WHO Director General Tedros Adhanom Ghebreyesus on actions to be taken by Congo and other countries to try to halt the international spread of disease without unduly interfering with trade or transport.
Tedros will host health ministers for the WHO's annual assembly in Geneva next week and is likely to use it to coordinate an international response to the outbreak.
Unlike in the big West African outbreak, when it took months to convene an Emergency Committee, the WHO is moving fast to try to nip Congo's latest outbreak, its ninth, in the bud.
The Kinshasa government reported the outbreak on May 8, one day after two samples tested positive for the deadly virus, and within days the WHO was sending experts, preparing a helicopter "air bridge" to the site, and planning a vaccination campaign.
There have already been 44 suspected, probable or confirmed cases of Ebola, and 23 people have died. Potentially most worrying is a confirmed case in the city of Mbandaka, which has a population of about 1 million.
The other cases were spread across sites in remote areas where the disease might not travel quickly.
"The arrival of Ebola in an urban area is very concerning and WHO and partners are working together to rapidly scale up the search for all contacts of the confirmed case in the Mbandaka area," said WHO Regional Director for Africa Matshidiso Moeti said in a statement.
Already the WHO has warned that there is a "moderate" regional risk because the disease could travel along the Congo River to Central African Republic and Congo Republic. But it has said the global risk is low because of the remoteness of the area and the rapid response launched so far.