WFP seeks 75 million dollars for Rohingya crisis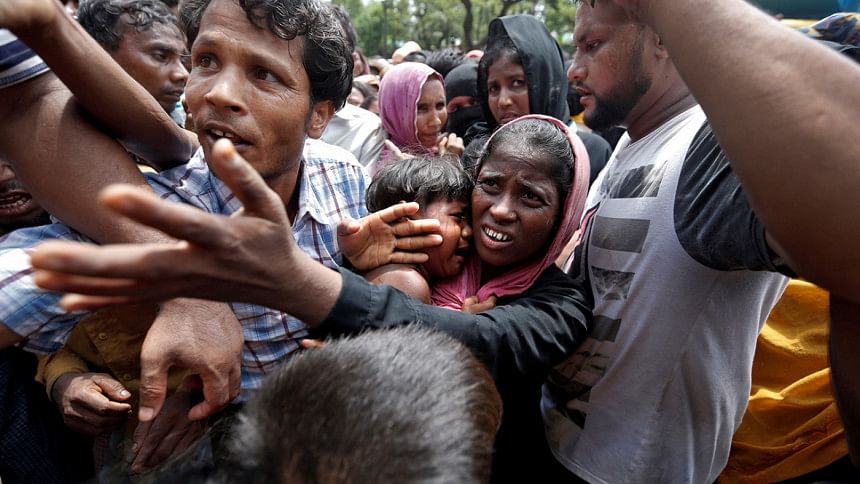 The World Food Program (WFP) appealed today for 75 million dollars in emergency aid over the next six months to help alleviate the suffering of Rohingya Muslims fleeing violence in Myanmar.
Since August 25th, hundreds of thousands of Rohingya Muslims have fled their homes in majority Buddhist Myanmar, overwhelming aid agencies in neighbouring Bangladesh.
"The bottom line? This is a deplorable situation. This is as bad as it gets. We need 75 million for the next six months," David Beasley, WFP executive director, told reporters after visiting refugee camps in Bangladesh near the Myanmar border.
"I say we can end world hunger with a few billion dollars. I tell donors, if you can't give us the money, stop the wars," added Beasley, whose UN agency is the main humanitarian organisation battling hunger worldwide.
The United Nations is currently seeking 200 million dollars from donors to help tackle the crisis among the Rohingya Muslims.