'Violation of rules by Iranian pilgrims caused stampede'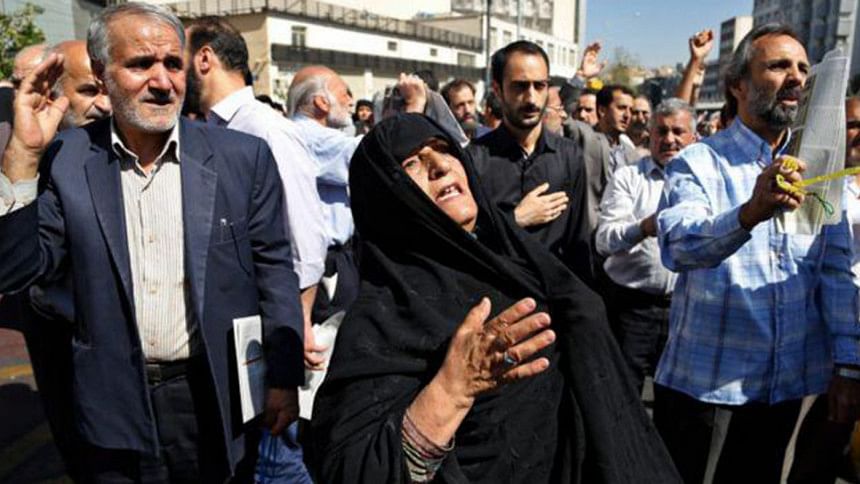 Violation of the pilgrims' grouping regulations by some 300 Iranian pilgrims resulted in the stampede in Mina which killed 769 Hajjis and injured 934, Asharq Al-Awsat daily reported on Saturday quoting an official of the Tawafa Establishment for the Iranian Pilgrims.
The official, who requested anonymity, said the violation of rules by this group of Iranian pilgrims started from their very first movement from Muzdalifah on Thursday morning to Jamarat to perform the first day's stoning ritual, Saudi Gazette reports.
They were clearly instructed to go to their tents from Muzdalifah instead of moving to Jamarat with their baggage.
They had been instructed to take rest in their tents and wait for the time allotted for them to perform their stoning ritual.
Moreover, these pilgrims moved back to their tents from Jamarat through Street 204 in the opposite direction of pilgrims' movement, the official said.
The flow of pilgrims from two opposite directions resulted in the overcrowding and the stampede ensued, the official said.
According to sources, there are cameras installed in the tunnels leading to Jamarat and it will be obvious from the visuals that the Iranian pilgrims committed violations with regard to their movement to Jamarat.
It was mandatory for all tawafa establishments to abide by the pilgrims' grouping regulations.
The Makkah governorate has denied reports in international media with regard to the press statement of Prince Khaled Al-Faisal, emir of Makkah, advisor of Custodian of the Two Holy Mosques and chairman of the Central Hajj Committee, about the stampede in Mina.
The foreign media reported that Prince Khaled had held some African pilgrims responsible for the stampede. "Such reports are nothing to do with truth, and the emir did not make any such remarks about the incident to any local or foreign media outlets," said Sultan Al-Dosari, official spokesman of governorate, the Saudi Press Agency reported.