US-N Korea talks in 'May or early June': Trump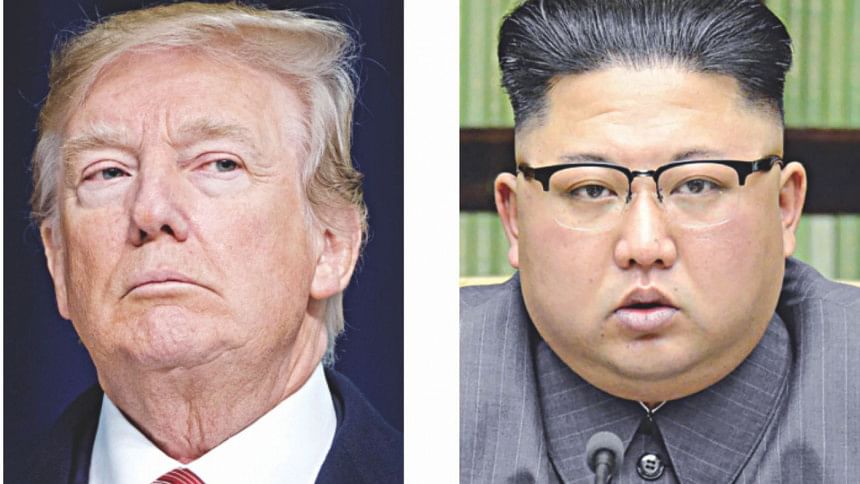 US President Donald Trump has said he planned to meet North Korean leader Kim Jong Un next month or in early June and hoped the discussions would ultimately lead to an end of the North's nuclear weapons program.
"We'll be meeting with them sometime in May or early June and I think there'll be great respect paid by both parties and hopefully we'll be able to make a deal on the de-nuking of North Korea," Trump told reporters at the beginning of a Cabinet meeting on Monday.
"They've said so. We've said so," Trump said. "Hopefully, it'll be a relationship that's much different than it's been for many, many years."
Trump's comments came just a few hours before North Korea mentioned talks with the United States and South Korea for the first time.  North's state media said Kim Jong Un chaired a party meeting on Monday in which he assessed future talks with Washington and his upcoming summit with South Korea on April 27.
Any meeting between Kim and Trump would come after the two Koreas hold their first summit in more than a decade later this month.
North Korea has told the United States it is prepared to discuss the denuclearization of the Korean Peninsula when Kim meets Trump, a US official told Reuters on Sunday.
The official, speaking on condition of anonymity, said US and North Korean officials have held secret contacts recently in which Pyongyang directly confirmed its willingness to hold the unprecedented summit.
Meanwhile, North Korea's foreign minister held rare talks with his Russian counterpart in Moscow yesterday.
Russian Foreign Minister Sergei Lavrov welcomed Ri to Moscow in the morning, saying that "Russia is as inclined as ever to develop good neighbourly relations with North Korea".