Suriname leader's son gets 16yrs of US prison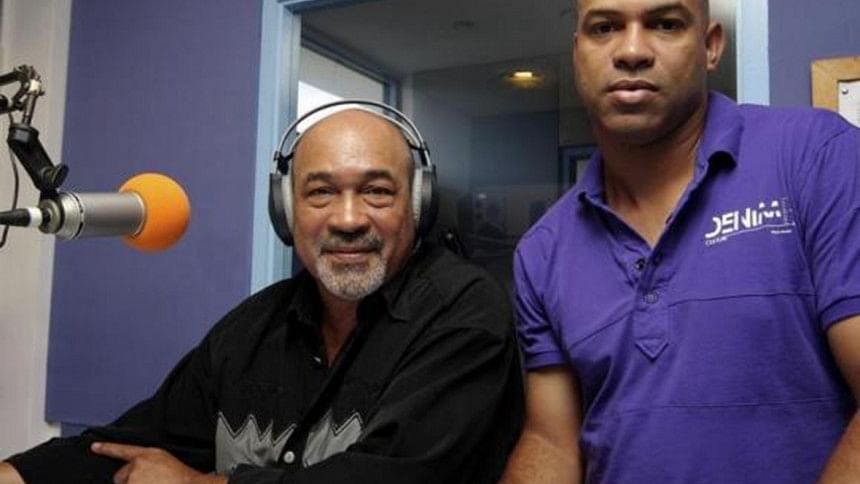 The son of Suriname's president was sentenced on Tuesday to 16-1/4 years in prison, after pleading guilty last August to US charges that he tried to offer a home base to the Lebanese paramilitary group Hezbollah.
Dino Bouterse, 42, who worked in a Suriname counter terrorist unit, was sentenced by US District Judge Shira Scheindlin in Manhattan. Bouterse had also admitted to drug trafficking and firearms charges.
US prosecutors accused Bouterse of inviting people he thought were from Hezbollah to establish a base in his home country, located north of Brazil, in exchange for $2 million that was ultimately not paid.
Bouterse was arrested by Panamanian authorities after a sting in which he allegedly talked about his activities with confidential informants from the US Drug Enforcement Administration.
Hezbollah has since 1997 been designated by the US State Department as a foreign terrorist organization.
Dressed in a blue-gray shirt and pants, Bouterse said prior to sentencing that "what I did does not really represent my country," and that his imprisonment would hurt his 11 children, aged 2 to 19.
"I really regret my actions, and I am deeply, deeply, deeply ashamed of myself," he said. "I take full responsibility."
Prosecutors had urged that Bouterse spend 30 years to life in prison, in accordance with recommended federal guidelines.
Assistant US Attorney Michael Lockard said this reflected Bouterse's agreement to "open up his country" to terrorist camps, and a need to deter other government officials "willing to sell access."
But the judge said the guidelines were "fundamentally unfair," given that Bouterse appeared motivated by a desire to make "a lot of money" rather than help terrorists. She also said the sting meant Hezbollah had no actual role to begin with.
"Nothing in his history shows that he is a terrorist, or that he had terrorist sympathies," Scheindlin said. "His greed got the better of him."
After the sentencing, family members blew kisses to Bouterse, who smiled and gave a thumbs-up sign. He had been in federal custody since being transported to the United States.
Richard Rosenberg, a lawyer for Bouterse, called the sentence "very harsh," but was glad Scheindlin "underscored the lack of any clear connection to any actual terrorism."
Bouterse's father, Desi Bouterse, ruled Suriname after a coup from 1980 to 1987, and has been accused of human rights violations. He reclaimed power in 2010 when he was elected president.
The case is US v Bouterse, US District Court, Southern District of New York, No. 13-cr-00635.