US, Russia announce Syria truce from Saturday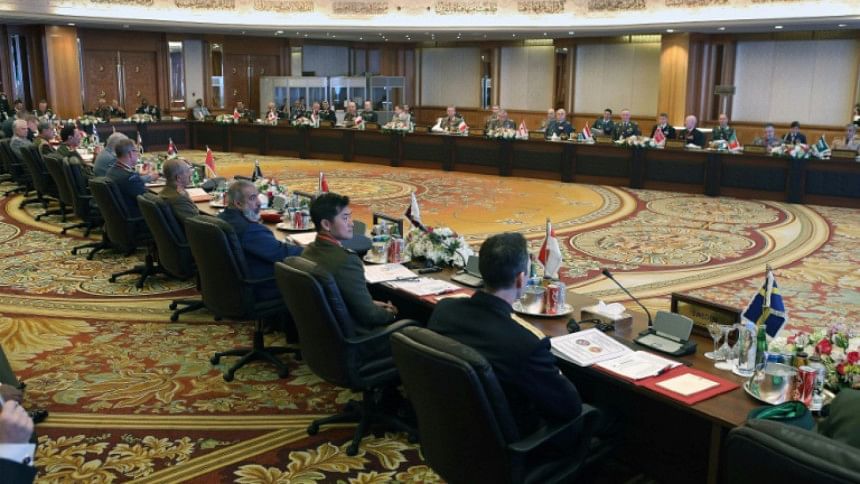 A landmark truce is to take effect in Syria on Saturday, the United States and Russia announced, but the "cessation of hostilities" does not include the Islamic State and Al-Nusra Front, the main jihadist factions.
The leading opposition group in the five-year conflict gave its conditional acceptance to Monday's announcement, but Israel said it was sceptical the deal would hold, and analysts warned any pause in the fighting would be dependent on Russia, Iran and President Bashar al-Assad.
The announcement came a day after the deadliest jihadist attack in Syria's brutal civil war, with 134 people -- mostly civilians -- killed in a series of blasts near Damascus.
In a joint statement, Washington and Moscow said the partial truce would begin at midnight Damascus time (2200 GMT Friday), suspending a vicious conflict that has left more than 260,000 people dead and seen half the population displaced.
"If implemented and adhered to, this cessation will not only lead to a decline in violence, but also continue to expand the delivery of urgently needed humanitarian supplies to besieged areas and support a political transition to a government that is responsive to the desires of the Syrian people," US Secretary of State John Kerry said.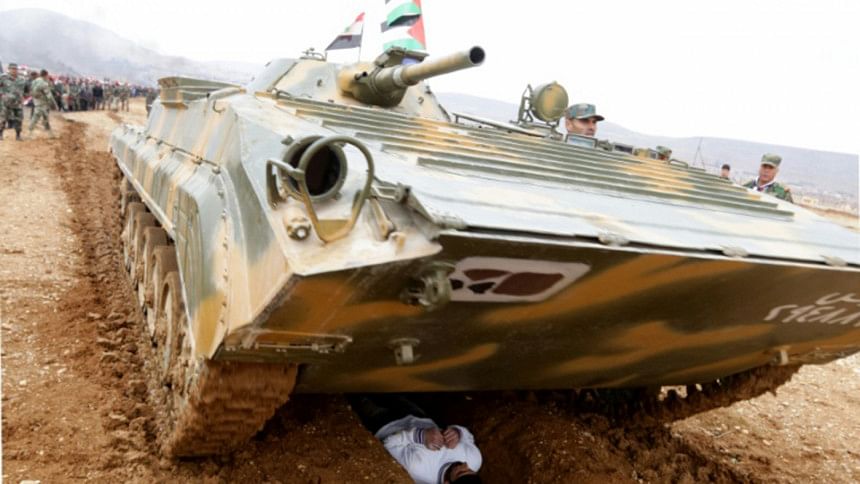 US President Barack Obama and Russia's President Vladimir Putin discussed the deal by phone, the White House said.
"This is a moment of opportunity and we are hopeful that all the parties will capitalise on it," White House press secretary Josh Earnest said.
Putin said Moscow would do "whatever is necessary" to ensure Damascus respects the agreement.
"We are counting on the United States to do the same with its allies and the groups that it supports," he said.
The two global powers are pursuing separate air wars in Syria, with Russia pounding rebel targets and a US-led coalition focused on IS jihadists.
UN Secretary General Ban Ki-moon called the deal a "long-awaited signal of hope", and urged all sides to abide by it.
Will ceasefire hold?
There was no immediate reaction from Damascus, but the main grouping of opposition factions said it "agreed to respond positively to international efforts to reach a truce deal".
Israeli Defence Minister Moshe Yaalon said he was sceptical that the ceasefire would succeed.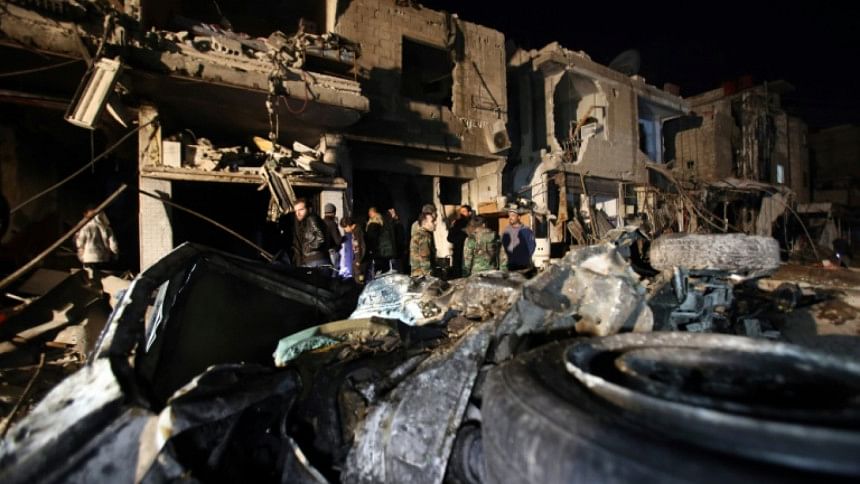 "It is difficult for me to see a ceasefire while Daesh (the Islamic State group) and Al-Nusra Front (the Syrian Al-Qaeda affiliate) are not part of the process and the Russians say they will strike both organisations," he said in a statement.
The rise of IS, which has seized large parts of Syria and neighbouring Iraq and become the preeminent global jihadist group, has focused attention on the need for a solution.
Analysts also had reservations about the deal.
"This depends entirely on the good faith of Russia, Iran, and the Assad regime, none of whom have shown much good faith in the last five years," Frederic C. Hof, a senior fellow at the Atlantic Council who formerly worked on US Syria policy, told the New York Times.
Russia began air strikes in Syria last September against what it said were "terrorists", but has been accused of bombing non-jihadist rebel forces in support of Assad, a longtime ally.
Iran has sent military advisers to Syria and the Tehran-backed Lebanese Shiite movement Hezbollah has deployed at least 6,000 militants to fight alongside Assad's forces.
The 17-nation International Syria Support Group backing Syria's peace process agreed at a meeting in Munich earlier this month to implement a ceasefire by last week, but that truce never materialised.
Hopes for humanitarian aid
The opposition High Negotiations Committee said its commitment to the truce was conditional on the lifting of sieges, the release of prisoners, a halt to bombardment of civilians and the delivery of humanitarian aid.
A convoy of 44 trucks carrying humanitarian aid had entered Moadamiyet al-Sham, near Damascus, overseen by the Red Crescent and the United Nations, on Monday, state news agency SANA reported.
Once the cessation of hostilities takes hold, the UN would work to secure "access to as many places as possible in order to deliver humanitarian aid", UN spokesman Stephane Dujarric said.
The ceasefire announcement came just a day after IS claimed responsibility for two deadly attacks in regime-held areas, which a monitor said killed 134 people near a shrine south of Damascus and at least 64 in Homs.
The shrine bombings marked the deadliest jihadist attack since Syria's conflict erupted in March 2011, said the Britain-based Syrian Observatory for Human Rights.
Shortly after the truce was announced, Assad issued a decree for parliamentary elections to be held on April 13.
The last such elections were held in May 2012 and although multiple parties were allowed to stand, most of the 250 lawmakers who were elected were from the ruling Baath party.