IS shorn of their territory
Defeat their distorted ideology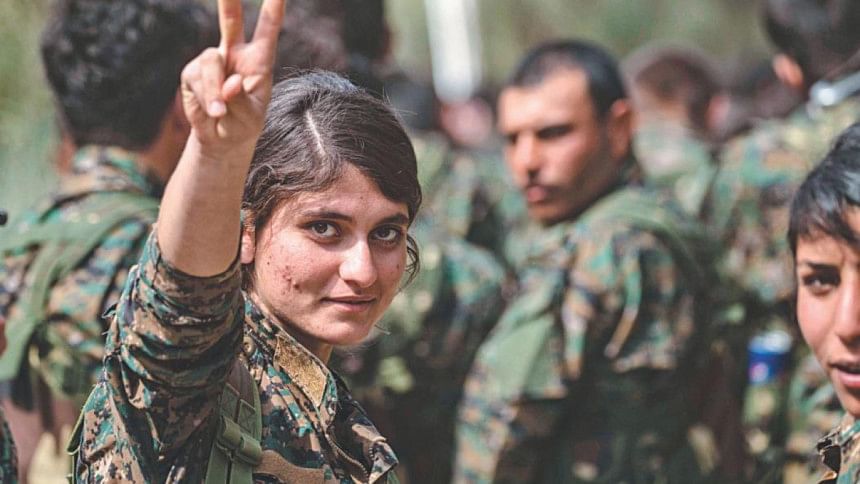 The Kurdish-led forces in Syria pronounced the death of the IS caliphate after raising their flag in Baghouz, a remote riverside village, where jihadists of different nationalities made their last desperate stand against the US-backed Syrian Democratic Forces. IS had managed to occupy large swaths of land in Syria and Iraq before being pushed back and ultimately losing all its claimed territories. Now that the group has been uprooted from its base of operations in the Middle East, what does it indicate about what is to come?
For one, members of the terror group are likely to disperse and seek safe haven elsewhere. Nations across the world should be wary of further threats of violence and be willing to combat the other threats they carry.
As it was observed after the Soviet-Afghan War, the ideology espoused by extremist groups do not tend to die out simply with the end of physical violence, but has to be overcome in other ways also. It has to be recognised that the philosophy of IS has nothing to do with Islam, but is instead a perversion of both scripture and religion. However, because the very nature of such extreme ideologies does not allow them to co-exist with other viewpoints, it is incumbent upon the international community, especially the Muslim world, to organise a common front against them.
There is no cause for celebration yet; several battles may have been won but the war is not over yet. While collective effort is necessary to ensure full victory over radicalism, individual introspection is also necessary to understand what prompted such ribald extremism to rear its ugly head in the first place.