US calls for regional response to migrant crisis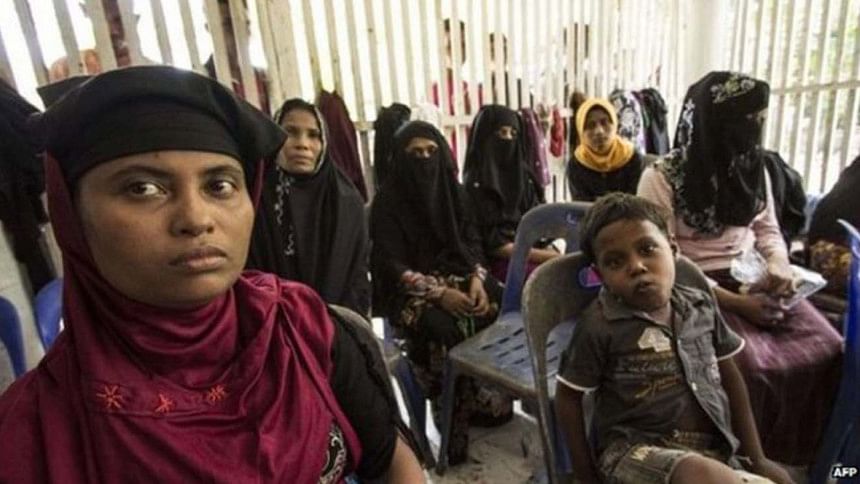 The United States today voiced fears for the lives of the hundreds of migrants abandoned by traffickers at land and sea, calling on Southeast Asian nations to co-operate to address the crisis.
Waves of Bangladeshis and Myanmar Rohingya migrants have fled poverty and persecution in rickety boats across the Bay of Bengal at the hands of people traffickers running a thriving and lucrative regional smuggling network.
In the last fortnight, thousands of desperate migrants have been abandoned by smugglers, some in remote jungle camps and others aboard boats, following a recent crackdown against the trade by Thailand.
Most migrants were making the journey "because of the dire humanitarian and economic situations they face at home and/or out of fear of ethnic and religious violence," a spokeswoman at the US embassy told AFP.
"This is a regional challenge that needs to be addressed regionally, through a coordinated international effort and in accordance with international conventions and maritime law," she added.
Thailand has called for a regional conference later this month to address the crisis, but many observers fear any response could come too late for those currently stranded at sea.
So far, Southeast Asian nations have shown little appetite to provide sanctuary for migrants abandoned on boats or launch a co-ordinated search and rescue effort to locate them.
On Wednesday, Malaysia joined Indonesia in vowing to turn back any vessels that approached their shores unless lives were in imminent danger. The Indonesian navy had already turned away at least one vessel packed with hundreds of abandoned migrants.
Thailand has yet to declare what its policy is towards stranded vessels, although in the past it has "helped on" boats towards their intended destination, which is often Malaysia.
The International Organization for Migration has called for search-and-rescue operations to find stricken migrant boats.
Thousands of Rohingya, a Muslim ethnic group denied citizenship by Buddhist-majority Myanmar, flee annually to escape discrimination and sectarian violence that has targeted them in recent years.
More recently they have been joined by growing numbers of Bangladeshis, some of whom say they were kidnapped by people smugglers. Others are looking for jobs in wealthier regional nations.