Aircraft was out of control: Caan DG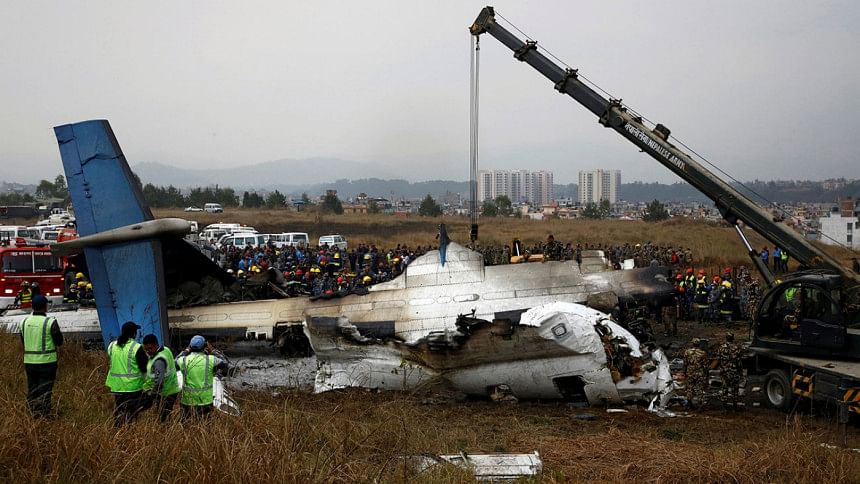 The aircraft of US-Bangla Airlines that crashed in Kathmandu was out of control while attempting to land on the runway, said Director General of Civil Aviation Authority of Nepal (Caan) Sanjiv Gautam.
"The plane was out of control when it attempted to land on the runway. The aircraft was permitted to land from the Southern side of the runway over Koteshwor but it landed from the Northern side," Sanjiv Gautam also told The Kathmandu Post.
The aircraft might have sustained some technical glitches, said the official. "We are yet to ascertain the reason behind the unusual landing."
Quoting an army spokesperson, Reuters reports the airliner with 71 people on board crashed while coming in to land at Tribhuvan International Airport, killing at least 49 people.
The 76--seated aircraft took off around 12:30pm from Hazrat Shahjalal International Airport in Dhaka with 71 on board -- 67 passengers and four crew.