Trump under fierce attack by rivals at rancorous debate
White House hopefuls Ted Cruz and Marco Rubio unleashed a barrage of attacks against Donald Trump during Thursday's raucous Republican debate as they sought to halt the billionaire frontrunner's seemingly relentless march to the party's nomination.
The three candidates exchanged some of the most heated and acerbic remarks of the entire 2016 primary cycle. They often talked over one another as they battled for supremacy in the final on-stage showdown before the "Super Tuesday" series of state wide votes on March 1.
Cruz and Rubio mounted a furious assault against Trump, blasting the frontrunner for hiring foreigners and challenging his commitment to conservative principles, but Trump largely stood his ground and swatted away the attacks.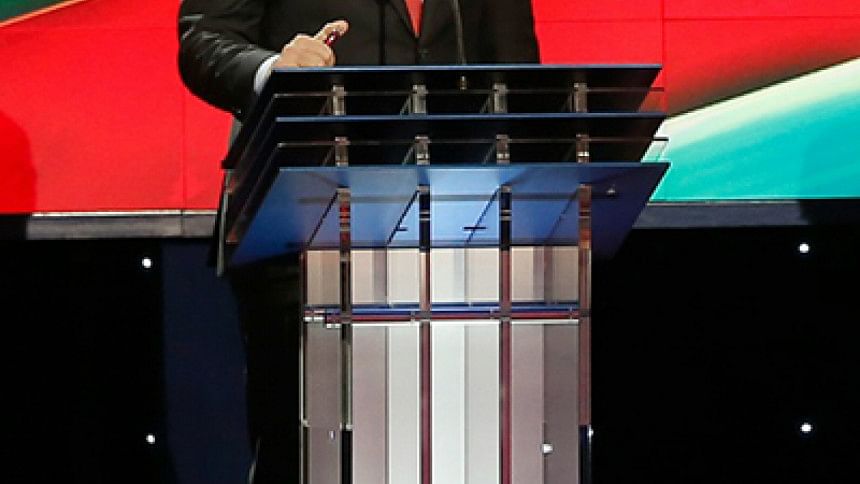 Knowing that they need to change the campaign trail narrative quickly or risk Trump coasting to the Republican nomination, the two freshman senators launched broadsides against the brash billionaire, who lashed out at his challengers in what quickly devolved into a shouting match.
Rubio, seen by many as the primary mainstream challenger, appeared loose and aggressive against Trump. While he has hesitated to attack Trump directly on the campaign trail, Rubio seemed eager to engage and criticize his rival during the debate in Houston.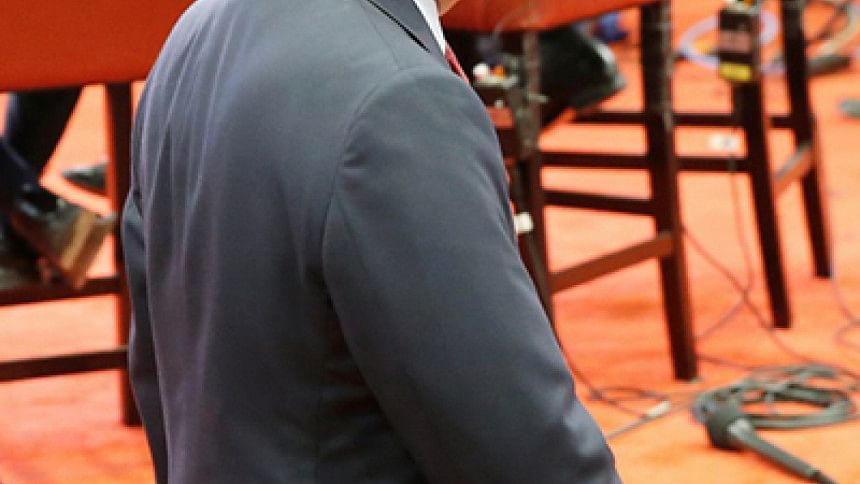 He immediately berated Trump over his immigration positions including having once supported a pathway to citizenship for the undocumented. And he took him to task for having "hired a significant number of people from other countries to take jobs that Americans could have filled" in Trump development projects.
Rubio pointed to articles that described a 1980s lawsuit by a workers union against Trump for hiring 200 illegal immigrants from Poland to build the Trump Tower in New York.
Rubio also accused Trump of starting a "fake university" that bilked students out of thousands of dollars, and said that if the real estate icon had not received a massive inheritance from his wealthy father he would be "selling watches in Manhattan."
Trump pushed back fiercely.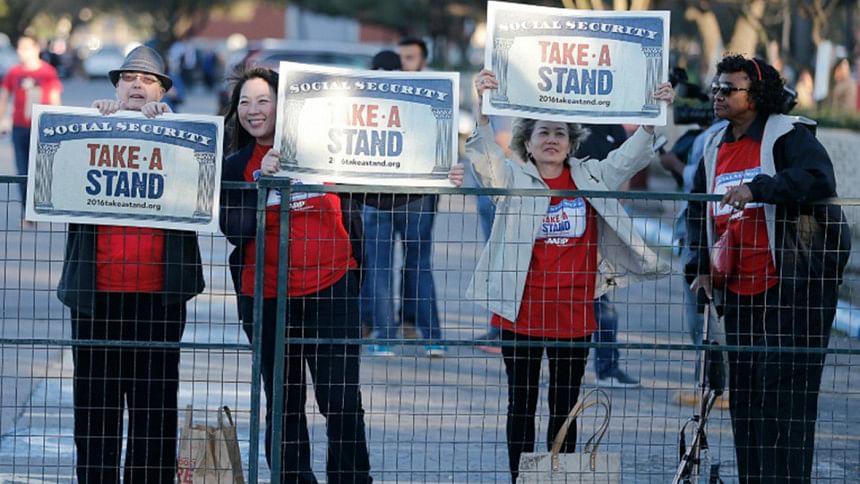 "I've hired tens of thousands of people," he said in his rejoinder to Rubio. "You haven't hired one person, you liar."
The tone reflected the fierce battle underway ahead of "Super Tuesday" next week, when 12 states including Cruz's huge state of Texas go to the polls in perhaps the most consequential voting day of the 2016 primary campaign.
Should Trump win most of the states, it could be lights out for his rivals, who also include two lesser candidates in retired neurosurgeon Ben Carson and Ohio Governor John Kasich.
Cruz joined in the Trump bashing, noting how The Donald in the past has donated to Democrats including former secretary of state Hillary Clinton, former president Jimmy Carter and Senators Chuck Schumer and Harry Reid.
"We can't win this election with a candidate who agrees with Hillary Clinton and can't take it to her and beat her on the debate stage and at the polls," Cruz warned.
Cruz also raised concerns over whether Trump would replace late justice Antonin Scalia on the Supreme Court with another proven conservative.
"Nobody who supports far-left liberal Democrats who are fighting for judicial activists can possibly care about having principled constitutionalists on the court," he said.
- 'Choke artist,' 'liar' -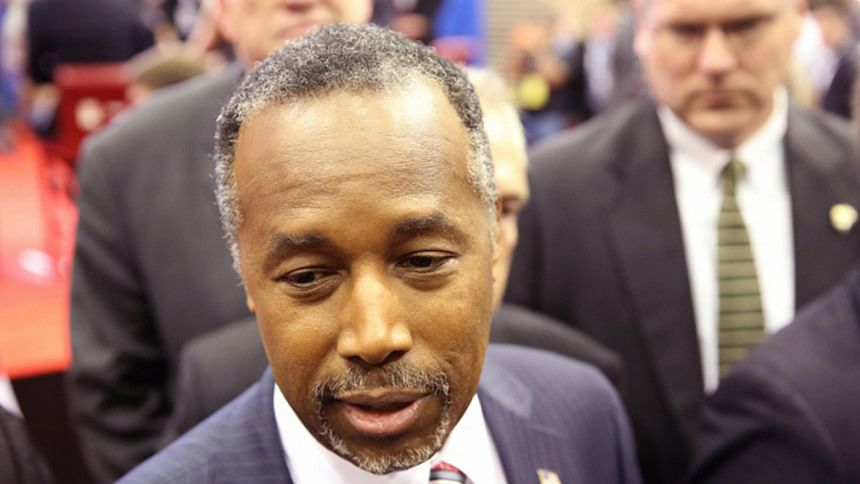 The Grand Old Party is under intense pressure to derail the Trump train.
By turns boastful, mocking or menacing, Trump has hit on a style that has seduced a growing and increasingly diverse share of Republican voters -- to the dismay of his rivals, who have struggled to find an effective angle of attack against the 69-year-old real estate mogul.
Trump, standing at center stage, was accosted from both sides. "This guy's a choke artist," he said, nodding at Rubio, and "this guy's a liar," he said, pointing to Cruz.
He later branded the Texan a "basketcase," and for nearly a minute there was a free-for-all on stage, with multiple candidates shouting and ignoring the CNN moderators.
Rubio and Cruz know that the stakes could not be higher, while Trump seems unfazed about the party coalescing around a mainstream candidate.
He has confidently predicted sweeping wins that will help him clinch the nomination long before the Republican convention in Cleveland in July.
Trump got a boost Thursday, when a Quinnipiac University poll showed him handily ahead by 16 points in Florida, Rubio's home state.
Florida's March 15 primary is among the juiciest prizes of the Republican nomination race because it is the first big battleground where the winner scoops up all of the state's delegates.
When Cruz too badgered Trump by accusing him of supporting a universal health care system, Trump stood firm and insisted: "I do not want socialized medicine."
He then showed compassion in the highly charged issue, adding: "Call it what you want, people are not going to be dying on the sidewalk."