Trump top aide leaves campaign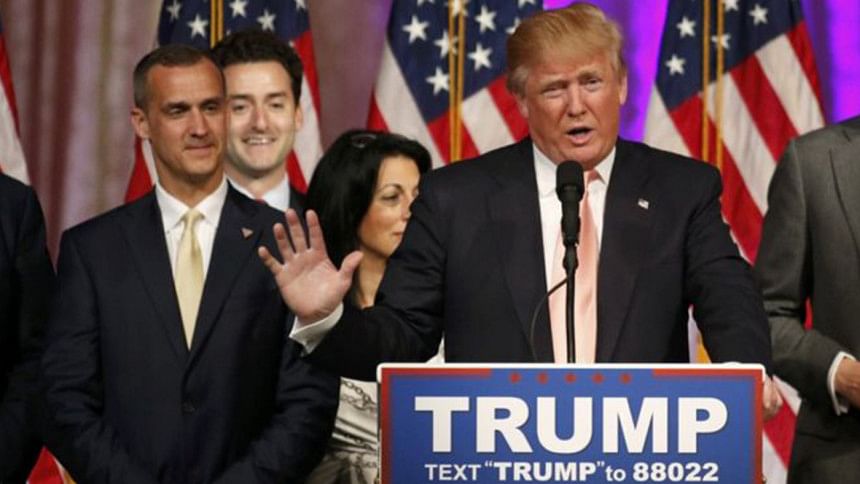 The campaign manager for presumptive Republican presidential candidate Donald Trump is to leave his job.
A campaign spokeswoman said Corey Lewandowski would "no longer be working with the campaign'' and said the team was grateful to him "for his hard work and dedication".
The exact reason for Lewandowski's departure is not yet clear.
The New York Times said the campaign was planning adjustments to the needs of the general election campaign.
His departure comes as Trump, a New York businessman, faces strong resistance from senior members of his own party over his strident tone and his hardline immigration policy.
Trump has been criticised for his reaction to the Orlando nightclub shooting in which 49 people were killed.
Following the shooting, Trump repeated his pledge that the US should ban Muslims from entering the country.
Republicans also started to distance themselves from him following his personal attacks against a Hispanic federal judge overseeing two lawsuits against him.
Lewandowski has had a contentious relationship with the press. Earlier this year, he was charged with battery after allegedly yanking a female reporter out of Trump's way after a campaign event.
Trump defended him throughout that incident, which concluded when the charges were dropped.