Trump links Cruz's father to Kennedy assassination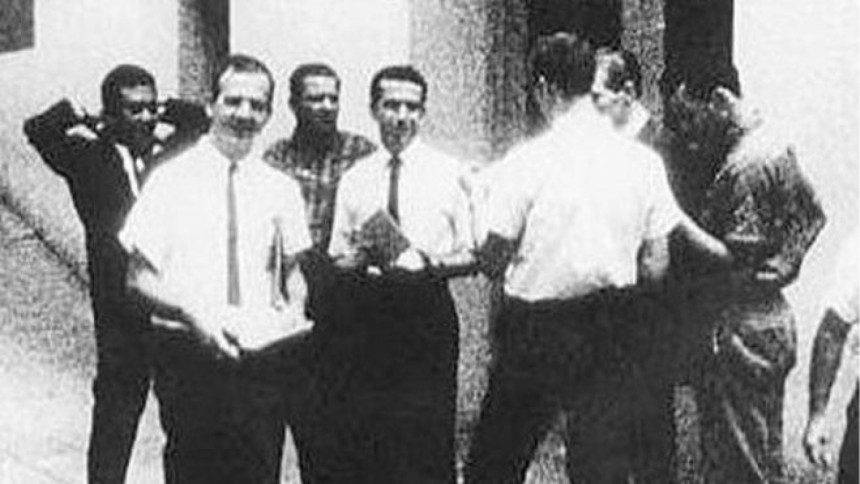 Republican presidential front-runner Donald Trump has suggested that Rafael Cruz, his chief opponent's father, was connected to the man who killed President John F Kennedy.
In an interview with Fox News, Trump brought up a story that recently appeared in the National Enquirer.
The tabloid published a photo that it says shows Rafael Cruz with Kennedy assassin Lee Harvey Oswald.
Ted Cruz's campaign called the article "another garbage story".
"His father was with Lee Harvey Oswald prior to Oswald's being — you know, shot. I mean, the whole thing is ridiculous," Trump said on Tuesday.
"I mean, what was he doing — what was he doing with Lee Harvey Oswald shortly before the death? Before the shooting?"
"Trump is detached from reality and his false, cheap, meaningless comments every day indicate his desperation to get attention and willingness to say anything to do so," the Cruz campaign said in a statement.
Rafael Cruz, who is now a pastor, has campaigned for his son and is urging evangelical Christians to support the Texas senator's bid.
"Vote for the candidate that stands on the word of God and on the Constitution of the United States of America," Rafael Cruz recently said.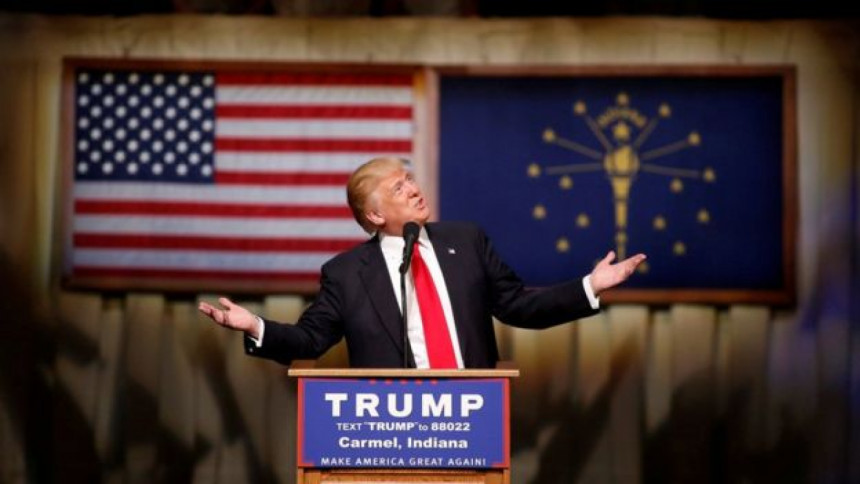 "And I am convinced that man is my son, Ted Cruz. The alternative could be the destruction of America."
Rafael Cruz fled Cuba in 1957 and initially supported Fidel Castro's revolution. He later disavowed communism and Castro.
'IT'S NOT PROOF'
The National Enquirer hired photo experts who say Rafael Cruz appears in images with Oswald taken in August of 1963, a few months before Kennedy's death.
In August 1963, Oswald was working on behalf on a pro-Castro group Fair Play for Cuba Committee in New Orleans.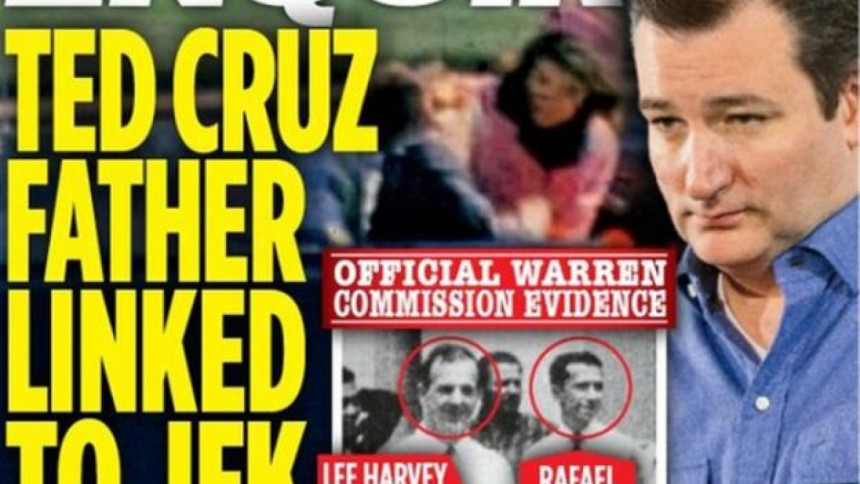 The tabloid does not corroborate the report in any other way.
In an interview with the Miami Herald, Gus Russo, an expert on the Kennedy assassination, was sceptical of the Enquirer's claims.
"It's very subjective. It's not proof. It's just an opinion" he told the Herald. "To charge something this big, you'd better have better proof than that 'it looks like him'."
The National Enquirer previously published a report claiming that Ted Cruz had several extra-marital affairs. The tabloid provided no evidence.
Cruz said the story was false and claimed it was planted by the Trump campaign.
At the time, Cruz also noted that Trump and National Enquirer CEO David Pecker are close friends.
The National Enquirer also has endorsed Trump for president, a first for the publication.
The tabloid often publishes fanciful articles, but has occasionally been credited with major scoops.
In 2004, the tabloid reported that presidential candidate John Edwards had fathered a child with a campaign aide. Edwards later confirmed the report.