Taliban suicide bomber attacks NATO convoy in Afghanistan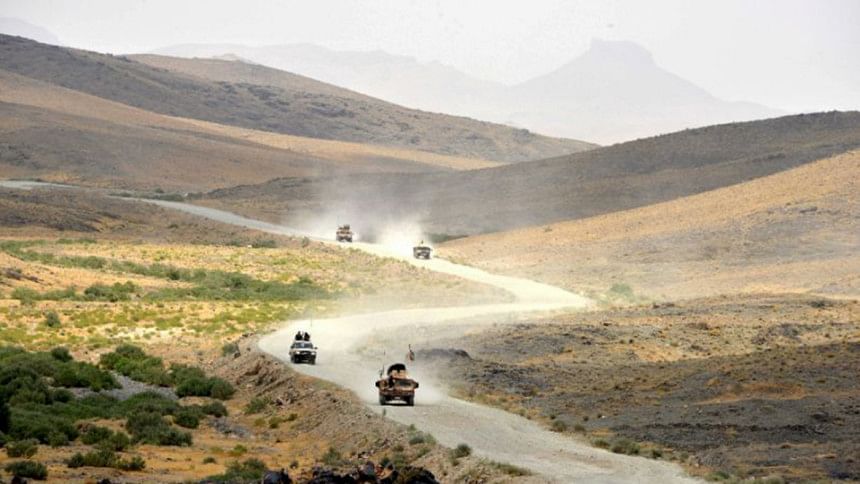 A Taliban suicide bomber today rammed a vehicle filled with explosives into a convoy of foreign forces in Afghanistan's restive southern province of Kandahar, causing casualties, officials said.
"At around noon a car bomb targeted a convoy of foreign forces in the Daman area of Kandahar," provincial police spokesman Zia Durrani told AFP.
NATO confirmed in a statement that a convoy was attacked and did "cause casualties" but did not immediately give further details.
At least one witness reported seeing three bodies pulled from one of vehicles.
Mohammad Azim, a shopkeeper, told AFP: "I saw a foreign forces vehicle on fire after the attack. A while later helicopters landed in the area, they took three bodies out of the vehicle and flew away. There were three armoured vehicles in the convoy."
The Taliban, who have a heavy presence in poppy-growing Kandahar province and have launched repeated attacks there, quickly claimed the attack in a text message sent to AFP.
The assault is the latest blow to NATO forces, who ended their more than a decade-long combat mission in Afghanistan at the end of 2014.
Since then Afghan troops and police, beset by soaring casualties, have struggled to beat back the resurgent Taliban, while facing the growing menace of the Islamic State group.
The Taliban have been ramping up their campaign against beleaguered government forces, underscoring rising insecurity in the war-torn country during the summer fighting season, when the warmer weather tends to spur an increase in militant attacks.
Early last month a US soldier was killed and two others wounded in an attack in Kandahar's neighbouring Helmand province while conducting operations against the Taliban.
Private First Class Hansen Kirkpatrick, 19, of Wasilla, Alaska died following the "indirect fire" assault, which means he was hit by a mortar or some other incoming round.
The attacks come as United States President Donald Trump weighs sending more American troops to Afghanistan nearly 16 years after the US invasion to topple the Taliban regime.
US troops in Afghanistan now number about 8,400, and there are another 5,000 from NATO allies, a far cry from the US presence of more than 100,000 six years ago. They mainly serve as trainers and advisers.
American military commanders in Afghanistan have requested thousands of extra boots on the ground and Defense Secretary Jim Mattis is believed to be close to presenting a new US military strategy for Afghanistan to Trump.