Bangladesh once again requests India to use non-lethal weapon at the border
Home secretary-level talks held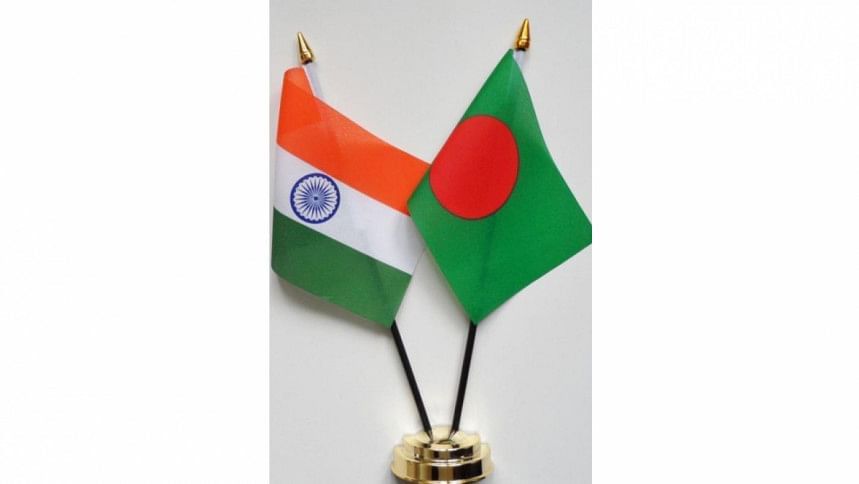 Bangladesh has once again requested India to use "non-lethal" weapon at the border.
The issue was raised during Home Secretary-level talks between India and Bangladesh today.
Mostafa Kamal Uddin, Senior Secretary of Public Security Division of Home Ministry, led the Bangladesh delegation while Ajay Kumar Bhalla, Union Home Secretary, led the Indian delegation.
After the virtual meeting held at a Dhaka hotel, Senior Secretary Mostofa Kamal Uddin told reporters that "we have discussed bringing down border killings to zero."
"India has assured us of using that type (non-lethal) of weapon and conveyed their sincere effort to bring down border killings to zero," he said.
Kamal further said that they have thanked the Indian government for their support during the Covid-19 pandemic. "India provided some vaccine as gift and we have bought some," he said.
According to data of Ain O Salish Kendra, at least 49 Bangladeshi citizens have been killed along the India-Bangladesh border by Indian Border Security Force in 2020. The rights body said at least 15 people were killed in 2018 while the number rose to 43 in 2019.
In the first month of this year, one Bangladeshi was shot dead by the BSF, the data added.
At the meeting, both secretaries reiterated their commitment to further expand and strengthen mutual cooperation in the security and border related issues, according to sources.
An official, who attended the meeting, told The Daily Star that they have informed India that yaba pills are now entering Bangladesh from their country.
In response, the Indian side said that they did not produce yaba. Myanmar produced the pills and they may use India for transit. "But India assured us that they will remain vigilant," said the official.
India further asked Bangladesh to install a thermal scanner in every flight going into the country so that presence of any lethal weapon can be identified, according to sources.
In response, Bangladesh said that they have flight connection with many other countries and thus it is not possible to install the scanner with flight.
It was 19th home secretary-level talk between Bangladesh and India. The meeting was scheduled to be held last year but was postponed for Covid-19. The Indian delegation was supposed to visit Bangladesh but it was finally held virtually due to the pandemic, according to ministry officials.
Md Jahangir Alam, additional secretary (political and ICT) of home ministry, told The Daily Star that India discussed early completion of fencing along the Indo-Bangladesh border.
"We informed the Indian delegates that we would look into it," he said.
After meeting, Indian home ministry also issued a press release that reads that during the meeting, India and Bangladesh attach highest importance to their bilateral relations.
Both sides reaffirmed not to allow the territory of either country to be used for any activity inimical to each other's interests. Both sides appreciated the cooperation between the two countries and the action taken to address the menace of terrorism and extremism in an effective manner.
The effective functioning of the Coordinated Border Management Plan to control the illegal cross border activities was appreciated by both sides.
Both sides agreed to further enhance the level of cooperation to prevent the smuggling of fake Indian currency notes and contraband, reads the Indian ministry release.
Bangladesh appreciated assistance provided by India in the field of training and capacity building for various security agencies, the release added.