Hindu Pakistan Remark
Tharoor defiant amid criticism
Says RSS's vision for India 'mirror image' of Pakistan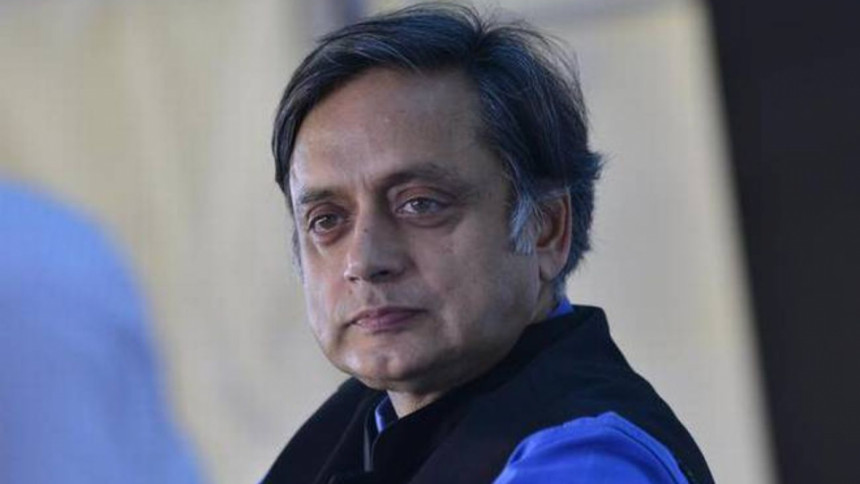 Congress leader Shashi Tharoor sparked off a controversy with his statement that if the Bharatiya Janata Party (BJP) is voted to power again, it will rewrite the Constitution that will eventually create a "Hindu Pakistan."
The BJP demanded an apology from Tharoor and called his statement "an attack on Indian democracy and Hindus", while the Congress distanced itself and advised its leaders on "responsible phraseology."
At an event in Thiruvanthapuram on Wednesday, Tharoor is reported to have said, "If they are able to win a repeat of their current strength in the Lok Sabha then, frankly, our own democratic Constitution, as we understand [it], will not survive... because then they will have all the three elements they need to tear up the Constitution of India and write a new one."
"And that will enshrine the principle of Hindu Rashtra, that will remove equality for the minorities, and that will create a Hindu Pakistan...and that is not what Mahatma Gandhi, Nehru, Sardar Patel, Maulana Azad and great heroes of freedom struggle fought for," he added.
The BJP used strong language to hit back at him.
"Shashi Tharoor is the same person who called Indians 'cattle-class'. He is 'cattle-class-ing' the Indian democracy. You call yourself an educated and erudite spokesperson of the Congress. If you want to love Pakistan, do so, but do not display such hatred towards Indians," BJP spokesperson Sambit Patra told reporters at a briefing.
Patra said it was an insult to compare India's democracy to that of Pakistan, which he called "terroristan", and demanded that the Congress stop "fear-mongering."
Tharoor defended himself in a Facebook post to argue that the BJP and Rashtriya Swayamsevak Sangh's (RSS) idea of a "Hindu Rashtra" was the "mirror image" of Pakistan.
"I have said this before and I will say it again. Pakistan was created as a state with a dominant religion, that discriminates against its minorities and denies them equal rights. India never accepted the logic that had partitioned the country. But the BJP/RSS idea of a 'Hindu Rashtra' is the mirror image of Pakistan a state with a dominant majority religion that seeks to put its minorities in a subordinate place."
Congress communication chief Randeep Surjewala, however, articulated the party's position in a series of tweets. "India's values & fundamentals are an unequivocal guarantee of our civilisational role & set us apart from the divisive idea of Pakistan. All Congress leaders must realise this historic responsibility bestowed upon us while choosing words & phraseology to reject BJP's hatred," he said.