'Tagore will stay in Indian school textbooks'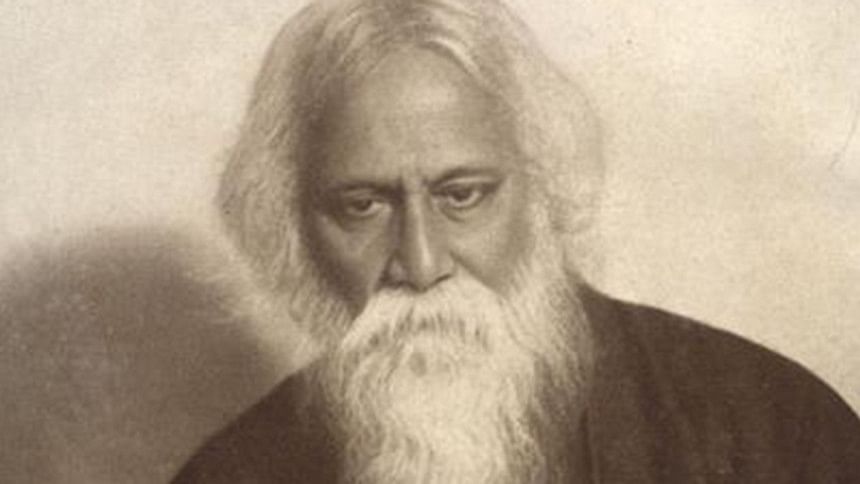 The Indian government has made it clear that there is no plan to remove Rabindranath Tagore from school text books.
Human Resources Development Minister Prakash Javadekar said the government has respect for Tagore and all others who had contributed to the freedom and literature of the country.
"We hail everybody and nothing will be removed," he said in response to a question from Trinamool Congress member Derek O'Brien during the Zero Hour in Rajya Sabha on Tuesday, our New Delhi Correspondent reports.
READ MORE: Tagore poem to be brought to celluloid
The government has asked teachers and others to give suggestions to correct or remove "any factual errors" in school text books and 7,000 suggestions have been received, Javadekar said.
"We will not do anything which will create some problem," he added.
O'Brien said that RSS-affiliate Shiksha Sanskriti Utthan Nyas has suggested removal of Tagore's works and references from the school syllabus.
O'Brient's question and Javadekar's remarks came after The Indian Express daily reported on Monday that RSS affiliate Shiksha Sanskriti Utthan Nyas has made several recommendations to the National Council of Educational Research and Training (NCERT), which prepares school text books and had recently sought suggestions from the public on reviewing the textbooks of all classes.
The Nyas had claimed that the Class X English textbook "places nationalism against other ideals" as "an attempt has been made to show a rift between nationality and humanity by citing thoughts of Rabindranath Tagore".
Some of the other recommendations made by the Nyas included removing English, Urdu and Arabic words, a couplet by Mirza Ghalib; extracts from painter Maqbool  Fida Hussain's autobiography, references to Mughal emperors as benevolent, to  BJP as a "Hindu" party and a sentence that "nearly 2,000 Muslims were killed (in riots) in Gujarat in 2002".
The Nyas is headed by Dina Nath Batra, a former head of Vidya Bharati, RSS' education wing.
After the minister's statement, O'Brien walked up to Javedekar to present to him three books on Tagore for his reading. 
Meanwhile, West Bengal Chief Minister Mamata Banerjee termed the Nyas's recommendations as "rubbish" and said West Bengal will fight against any such move. 
"How can one remove him (Tagore) from textbooks? He is India's first Nobel Laureate and the pride of the nation. Bengal will fight against the move till the end. Everyone respects him and I think no one is supporting this move," she told the media in New Delhi.