India may grant citizenship to Hindus from Bangladesh soon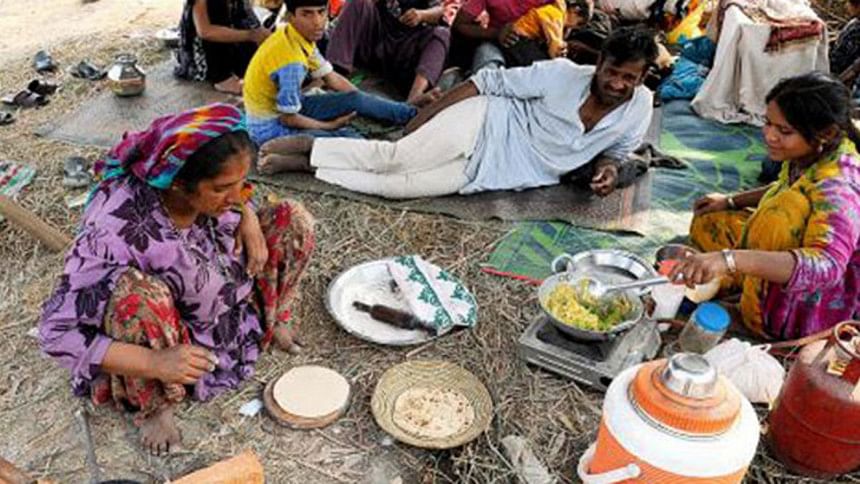 In a move that is as much political as it is humanitarian, the home ministry of India is ready with draft amendments to citizenship law that will exempt minority citizens of Bangladesh and Pakistan who had gone to that country out of fear of religious prosecution from being tagged as "illegal migrants", reports the Times of India.
The changes to the Citizenship Act, 1955, will give a legal path to the refugees to remain in India and even claim citizenship, a move in tune with the government of Narendra Modi unambiguous desire to be seen as a protector of Hindus facing adverse circumstances in these countries.
The move stands to benefit nearly 2 lakh Hindus from Pakistan and Bangladesh who often complain they are treated as "second-class citizens" and are vulnerable to violence. They have also often found themselves at the receiving end of blasphemy laws.
The decision to come to the aid of Hindu minorities, even while discouraging Muslim migrants driven by economic conditions from Bangladesh as "outsiders", marks the government's decision to consciously differentiate between types of migrants even if this attracts criticism of working to a Hindutva agenda.
The differentiation between those seeking refuge to escape political and religious persecution on one hand and those migrating for economic reasons is in accord with international norms and definition of who is a refugee. However, the distinction also fits in with the political agenda to amplify the message of India, as Sangh Parivar insists, being a natural home to Hindus of all sorts, the Times of India reported.
BJP promised citizenship to Hindu refugees in its manifesto for 2014 Lok Sabha polls. Ever since it assumed office, the Modi regime has taken a series of measures to facilitate grant of long-term visas to such refugees until they can be granted citizenship. The government recently moved a proposal to further facilitate the stay of long-term visa holders by offering Aadhaar cards, driving licence and PAN cards.
As per the proposed amendments to Citizenship Act, December 31, 2014 will be designated as the cut-off date for refugees to be eligible to apply for citizenship. Also, Section 2 (1)(b) of the Act will have a provison that will exempt such citizens from being deemed "illegal migrants". The government is also looking at simultaneous amendments to the Passport (Entry into India) Act, 1920 and Foreigners Act, 1946.
"The draft Cabinet note will be put up for Cabinet approval at the earliest," said an functionary of Indian MHA.