Cooperation among SAARC countries at risk: Sushma Swaraj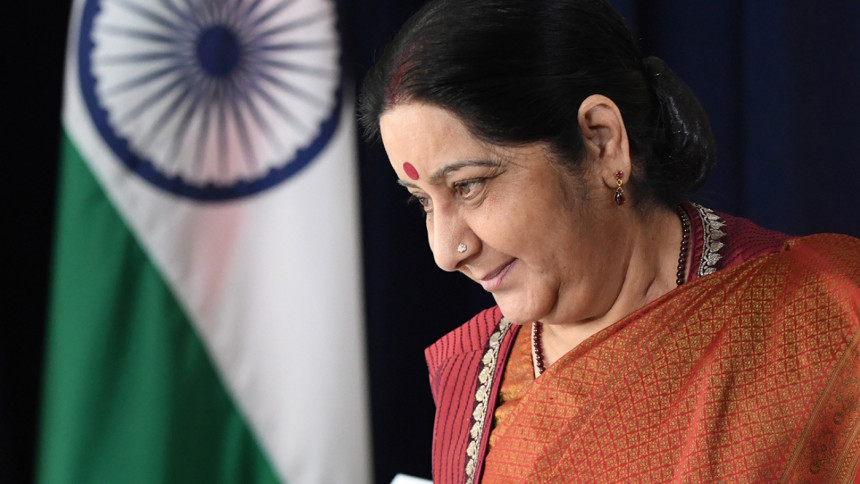 India has cautioned that cooperation among South Asian Association for Regional Cooperation (SAARC) countries "remains at serious risk due to rising number of threats and incidents" that threaten the region's peace and stability.
Addressing an informal meeting of SAARC foreign ministers in New York on the margins of the 72nd UN General Assembly session on September 21, India's External Affairs Minister Sushma Swaraj said major South Asian initiatives for cooperation in sectors like connectivity, energy and free trade have not moved forward and that SAARC needs to deliver on its commitments in order to remain relevant.
She said, "Regional prosperity, connectivity and cooperation can take place only in an atmosphere of peace and security in the region. It, however, remains at serious risk in the region."
"It is necessary for our region's survival that we eliminate the scourge of terrorism in all its forms, without any discrimination, and end the ecosystem of its support," Swaraj said as per a copy of her opening statement.
India, Swaraj pointed out, has hosted the first two meetings of the high-level Group of Eminent Experts to strengthen SAARC Anti-Terrorism Mechanism and said implementation of the decisions of these meetings as well as those of the meetings of Home Ministers in both letter and spirit is crucial in this context
The Indian external affairs minister pointed out that regional cooperation can only be successful if it meets the expectations of the people, reports our New Delhi correspondent.
"With a significant percentage of the region's population still under poverty, SAARC needs to deliver on its commitments. Major SAARC initiatives have, however, not moved forward," she said.