Saarc foreign ministers arrive in Pokhara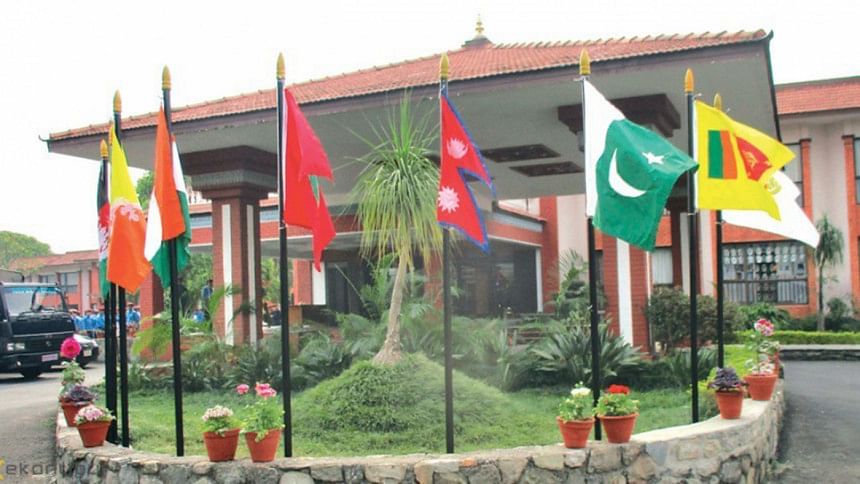 Foreign Ministers of South Asian Association for Regional Cooperation (Saarc) member countries have arrived in Pokhara today to attend the 37th Saarc Council of Ministers meeting to be held tomorrow (Thursday).
India's External Affairs Minister Sushma Swaraj was the first foreign Minister to land at Pokhara Airport on Wednesday. She came by a Mi17 Helicopter of Indian Army. She boarded the chopper from Gorkhpur, Uttar Pradesh.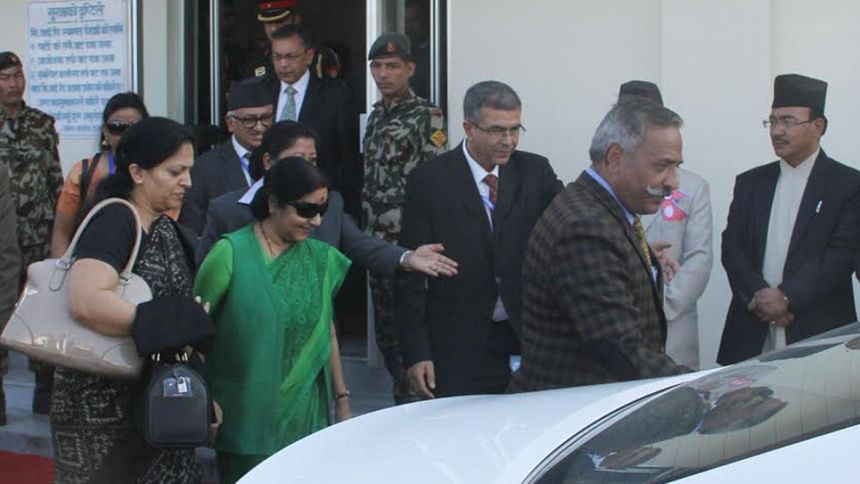 Nepali Ambassador to India Deep Kumar Upadhyay went to the airport to receive Swaraj in Pokhara.
Members of various ethnic organisations, in their traditional attire, accorded a grand welcome to the guests. Wearing their traditional attire, they stood on the road side from the airport to the meeting venue to welcome the foreign dignitaries. They also played traditional instruments to welcome the guests. 
Artists, poets and hotel entrepreneurs, among other heads of various organisations, reached the airport to welcome the foreign guests. 
Copyright: The Kathmandu Post/Asia News Network