KSA launches military operation in Yemen: Envoy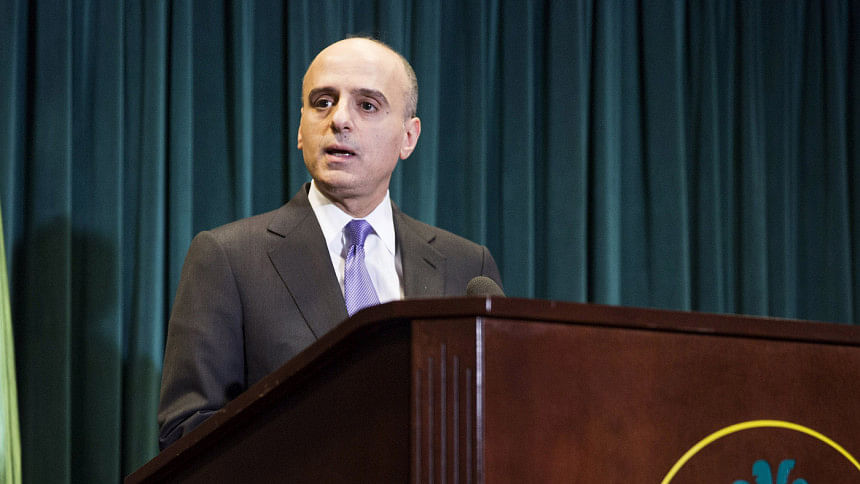 Saudi Arabia has launched a military operation - including air strikes - in Yemen against Houthi Shia rebels, the Saudi ambassador in the US has said.
Adel al-Jubeir said Saudi Arabia acted to "defend the legitimate government" of President Abdrabbuh Mansour Hadi.
The Iran-backed rebels have made rapid gains in recent months, forcing Hadi to flee the capital Sanaa.
Residents said explosions could be heard in Sanaa and the city's airport after the Saudi announcement.
Meanwhile, Mohammed al-Bukhaiti, senior Houthi rebel, warned that the Saudi operation amounted to an aggression against Yemen and could set off a "wide war" in the region, according to Reuters news agency.
Recent developments have also raised fears that Iran - who is Saudi Arabia's major regional rival - could be drawn into the conflict.
In a separate development, reports said the Houthi rebels had seized secret US intelligence files describing US operations in Yemen.
The files reportedly contained informants' identities as well as counter-terrorism operation plans, the Los Angeles Times reportsed.
'Ransom for president'
Speaking in Washington on Wednesday, Jubeir said the Saudi operation - which involved air strikes - began at 23:00 GMT.
Jubeir stressed that the Saudis "will do anything necessary'' to protect the people of the neighbouring Yemen and "the legitimate government of Yemen".
This come despite sources in Saudi Arabia telling Reuters earlier on Wednesday that there were no plans for military intervention in the crisis, and that the reported build-up of military forces on its border with Yemen was "purely defensive".
Jubeir also said Gulf states supported the Saudi operation.
According to a statement issued by the Saudi Press Agency, Saudi Arabia, Bahrain, Kuwait, Qatar and the United Arab Emirates said they would answer President Hadi's call for help.
The countries are members of the Gulf Co-operation Council (GCC), who Hadi earlier urged to intervene.
The embattled Yemeni president also asked the UN Security Council to back military action by "willing countries" against the Houthi rebels.
Also on Wednesday, reports said Hadi fled his palace in Aden as the rebels rebels advanced towards the southern port city.
But Yemeni government officials denied suggestions that the president has fled the country, and said he remained in Aden.
Meanwhile, Yemen's state television, which is controlled by the rebels, announced a ransom for anyone who captures the "fugitive" president.
Yemen - who is fighting whom?
The Houthis: Zaidi Shia-led rebels from the north, who seized control of Sanaa last year and have since been expanding their control
President Hadi: Backed by military and police loyalists, and by militia known as Popular Resistance Committees, he is trying to fight back against the rebels from his stronghold in the south
Al-Qaeda in the Arabian Peninsula: Seen by the US as the most dangerous offshoot of al-Qaeda, AQAP opposes both the Houthis and President Hadi.
Islamic State: A Yemeni affiliate of IS has recently emerged, which seeks to eclipse AQAP.