'Rohingyas are forcibly displaced Myanmar nationals, not refugees'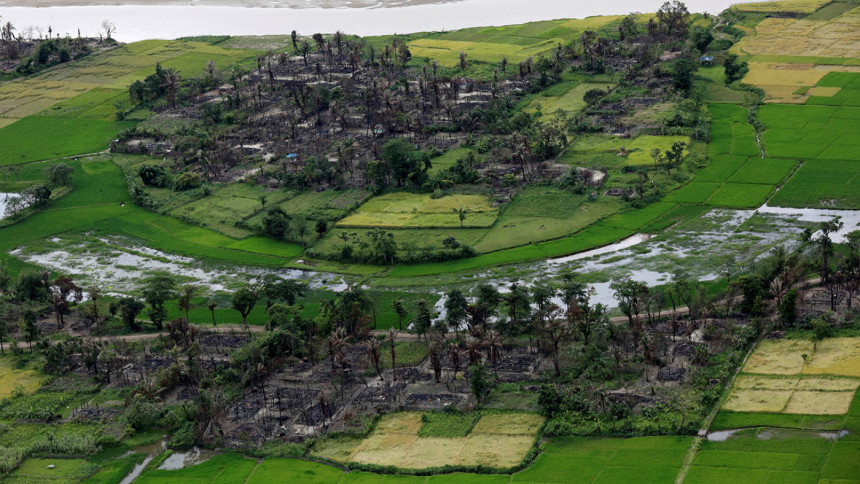 Foreign Secretary M Shahidul Haque says the government has decided to call Rohingya people "forcibly displaced nationals from Myanmar" instead of "refugees".
The foreign secretary made the announcement at a programme organised by Human Rights Forum Bangladesh at Cirdap in Dhaka.
The government has strong logic behind this decision, he said.
The mater will be raised at the United Nationals at the next opportune moment, he added.
For many years Bangladesh has been trying to resolve the issue bilaterally but in vain, he said.
"So, now we are trying to involve as many parties as possible to reach a solution multilaterally, the secretary said.
Bangladesh has received a huge number of Rohingya refugees fleeing persecution in Myanmar's Rakhine state since August 25.
On Tuesday, the UN put the number of Rohingya refugees at 480,000 -- 60 percent of them children.
International concern is growing over the fate of the Rohingya people who have been fleeing an army campaign in the Rakhine state that the United Nations says has included killings, rape and the torching of villages.
The military operation comes following attacks on August 25 by alleged ARSA insurgents on military outpost.